8. September 2023
Curve Cycling GXR Ti – Ingo
Ingo orderd his bike in the middle of the Corona crisis and had to wait incredible long for his bike to be completed. We think it was worth the wait! Curve Cycling GXR Kevin frameset build with Campagnolo EKAR 1×13 group, SON dynamo front and Carbon-Ti straightpull hub rear laced (with orange nipples!) to Newmen Advanced SL carbon rims with 650b WTB Horizon tyres. Cockpit with ergonomical Ritchey Venture Max handlebar with matching stem and seatpost.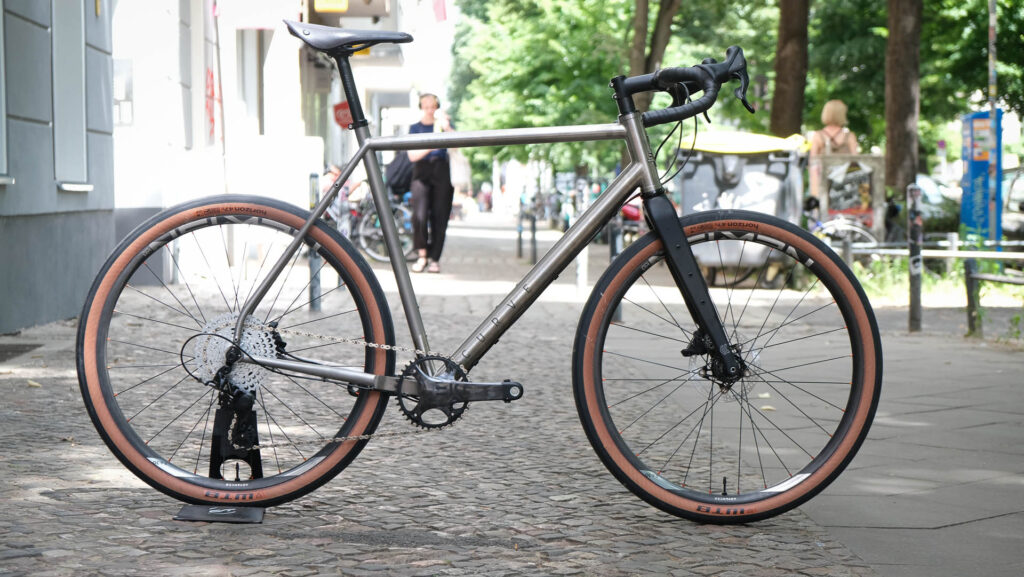 23. February 2023
Curve Cycling GXR X Velociao – Pedro
Titanium bikes always look the same? Not if you work with Velociao like we did on this Curve Cycling GXR for Pedro. An amazing paintjob that definitely stick outs in the titanium world was combined with high end parts: Shimano GRX 800 1×11 upgraded with Garabaruk Cage, pulleys and 10-50t cassette for wider range, Erase road/gravel hubs with Newmen SL X.A aluminium rims, ZIPP Service Course XPLR handlebar and matching SL stem and carbon seatpost, Maxxis IKON and well proven Brooks Cambium saddle.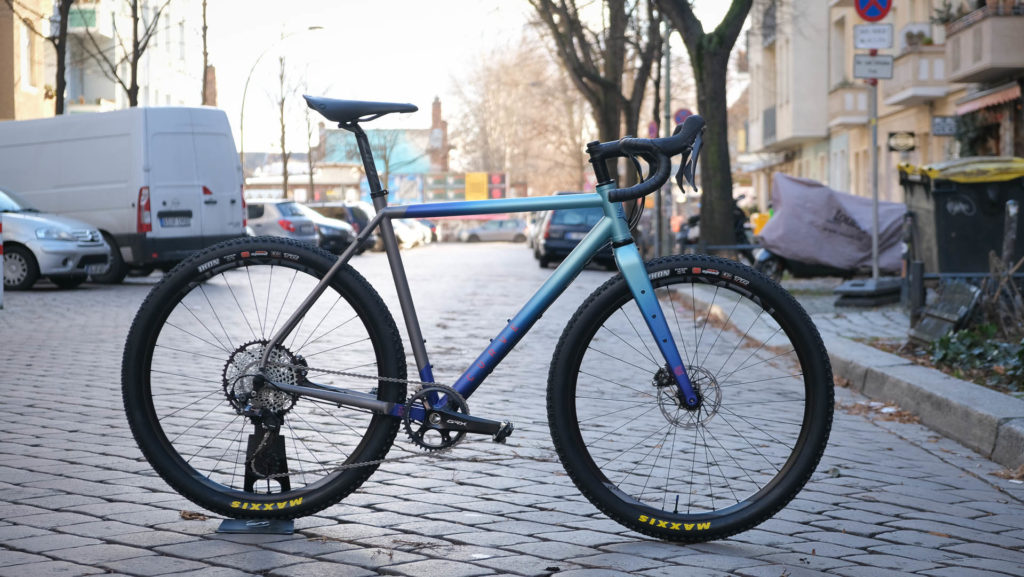 21. January 2023
Tumbleweed Prospector – Manuel
For Manuel we had the pleasure to build this Tumbleweed Prospector touring bike. Equipped with Rohloff internal gears its made for endless km abroad and on road wherever Manuel wants to take his new rig. Wheel build with Newmen SL E.G. 30 rims and already with SON dynamo hub in front for future use with lights and USB charing device. Shimano SLX hydraulic brakes for stoping power in all conditions and a solid Ritchey Comp setapost/stem combination with the comfy Tumbleweed Persuader handlebar make it an awesome allrounder!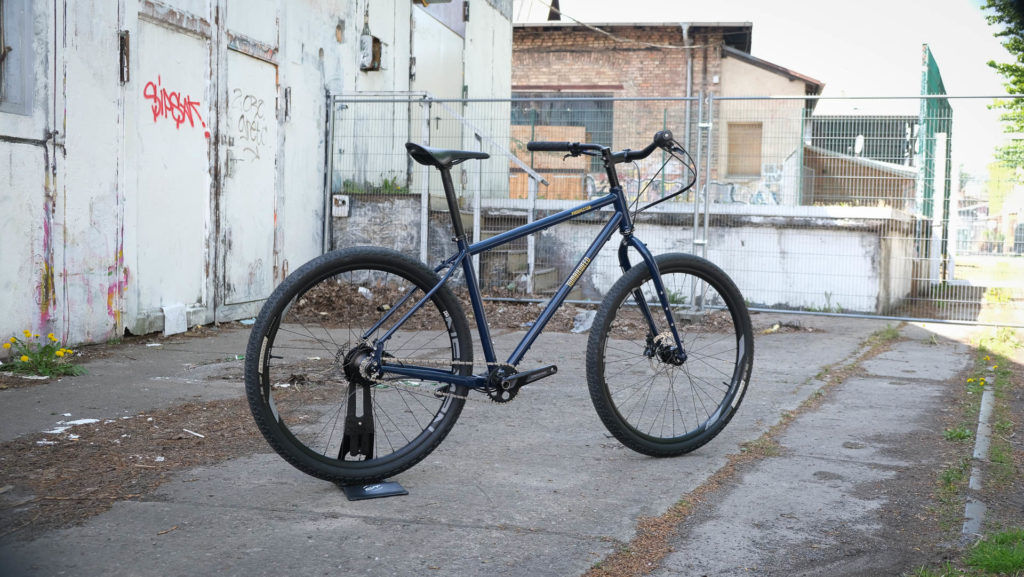 21. October 2022
Sour Purple Haze – Kevin
After long waiting we finally got new SOUR framesets and could finish Kevins Purple Haze custom bike with beautiful metallic powedercoating! Bike was assembled with Erase hubs laced to Newmen SL A.30 rims, Shimano GRX 1×11 drivetrain upgraded with Garbaruk Cage for compability with 50t cassette and ZIPP XPLR cockpit. Interested in a SOUR custom bike? Get in touch as we just got new frames for which you still can choose the colour!