Tag Archives: shimano grx
23. February 2023
Curve Cycling GXR X Velociao – Pedro
Titanium bikes always look the same? Not if you work with Velociao like we did on this Curve Cycling GXR for Pedro. An amazing paintjob that definitely stick outs in the titanium world was combined with high end parts: Shimano GRX 800 1×11 upgraded with Garabaruk Cage, pulleys and 10-50t cassette for wider range, Erase road/gravel hubs with Newmen SL X.A aluminium rims, ZIPP Service Course XPLR handlebar and matching SL stem and carbon seatpost, Maxxis IKON and well proven Brooks Cambium saddle.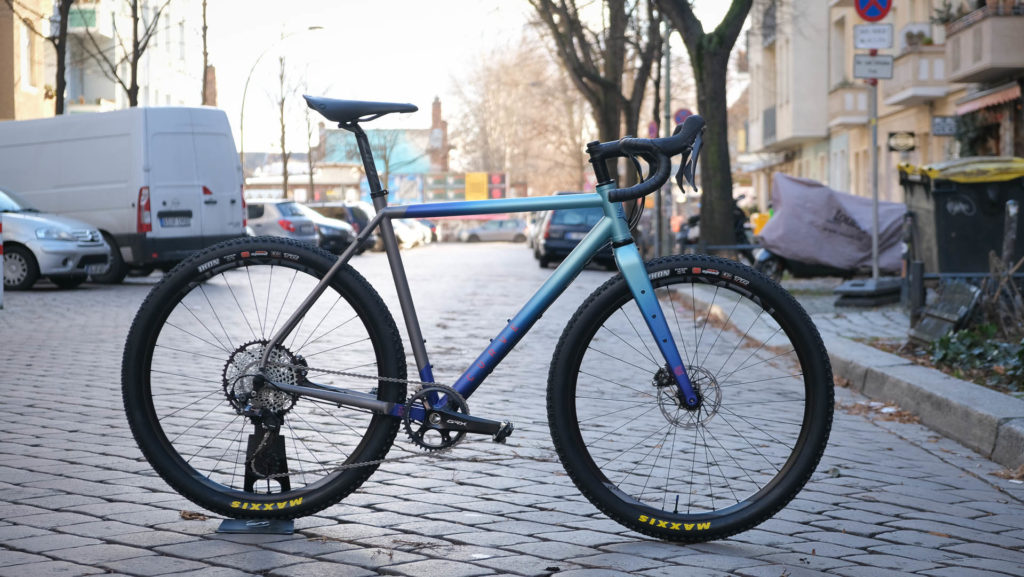 12. February 2023
Brother Cycles Kepler – Gregor
In addition to his carbon gravel bike Gregor asked us to build a sportive every day bike for daily commutes and bad weather use. What better basis than a Brother Cycles Kepler for this task? The beautiful and modern steel frame was build up with Shimano GRX 600 1×11 drivetrain, DT Swiss wheels, ergonomic Zipp Service Course 70 handlebar and matching cockpit and carbon SL seatpost, Velo Orange hammered fenders for full coverage and Tubus Logo Evo rear carrier for hauling groceries. Need a fine all weather bike like this yourself? Get in touch!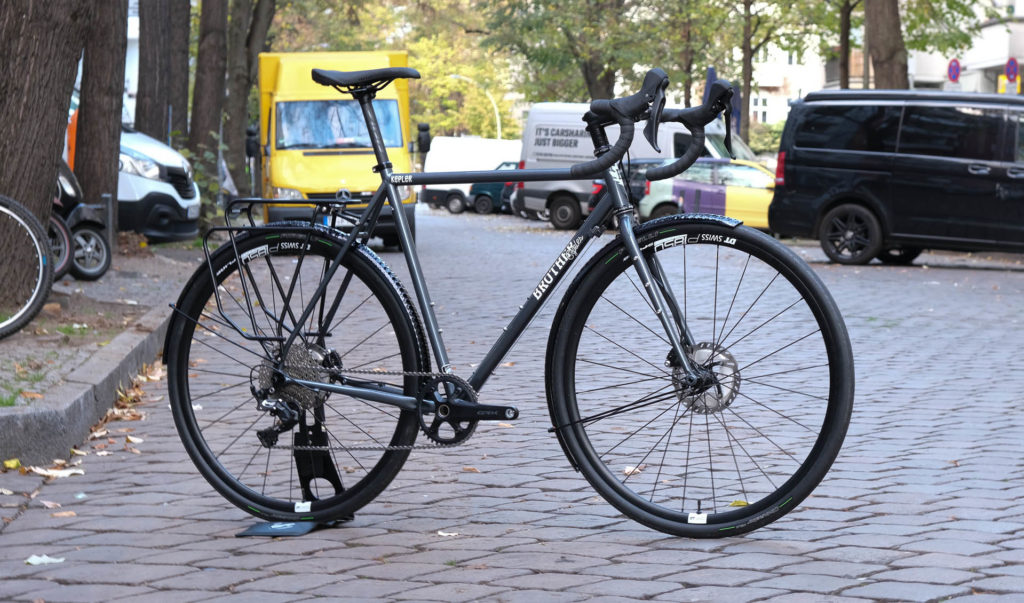 10. February 2023
Curve Cycling GMX+ – Sylvio
Time for some titan again: Overlander adventure bike we build for Sylvio. Based on the offroad proven Curve GMX+ titanium frameset it was build with Shimano GRX 810 1×11 upgraded with Garbaruk cage and pulleys for use with lightweight Garbaruk 10-50t cassette and combined with Shimano XT crank / Garabaruk chainring. Wide Curve Walmer handlebar for control in every situation with RItchey WCS trail stem, WCS seatpost and Brooks Cambium saddle. Syntace W33i wheelset with WTB Ranger 3.0″ tyres keep the bike rolling on every terrain…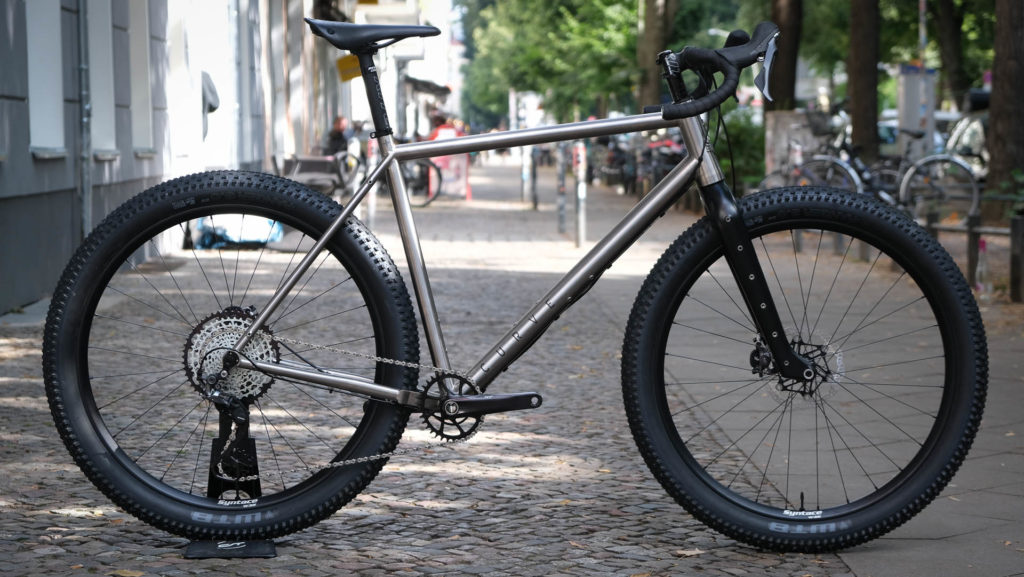 21. October 2022
Sour Purple Haze – Kevin
After long waiting we finally got new SOUR framesets and could finish Kevins Purple Haze custom bike with beautiful metallic powedercoating! Bike was assembled with Erase hubs laced to Newmen SL A.30 rims, Shimano GRX 1×11 drivetrain upgraded with Garbaruk Cage for compability with 50t cassette and ZIPP XPLR cockpit. Interested in a SOUR custom bike? Get in touch as we just got new frames for which you still can choose the colour!