Author Archives: Alexander Ingendorf
18. September 2021
VPACE T2ST – Michel
Do you still remeber the bike we build for Maria? This is the matching Vpace T2ST we made for Michel some time ago. Build with Shimano 1×11 GRX 800 combined with Rotor Aldhu crankset, Hope Technology hubs laced to Goldsprint Carbon rims with WTB Byway tyres, Chris King headset, Goldsprint Ultimate carbon fork, ZIPP XPLR handlebar and Goldsprint Ultimate CNC stem.
28. July 2021
Curve Cycling GMX+ for Dennis
This one was a premiere for us as well. Dennis was thinking about the ultimative bikepacking rig and together we planned this ultimative titanium Overlander! Based on the more than capable Curve Cycling GMX+ frameset we build this dream bike with @SRAM AXS Red/Eagle Mullet drivetrain, Rotor Kapic crankset, Chris King Bourbon rear and SON 28 dynamo front hub laced to unbreakable DT HX531 rims, Teravail  Coronado 29×2.8″ tyres, Ritchey WCS VentureMax XL handlebar and Brooks Cambium carved All Weather saddle. A lot of mounting points on frame and fork allow Dennis to be abroad for a while and that's what he is planning to do with his new bike! Get in touch if you have similar ideas!
17. July 2021
Surly Midnight – Sönke
Luckily from time to time we get some parts to finish custom bikes as we did für Sönke. His beautiful Surly Midnight frame was equipped with a Shimano GRX810 groupset, handbuild wheels made with Hope technology RS4 hubs laced to650b  Newmen Evolution SL X.A. 25 rim, shiny classic Ritchey Classic stem, seatpost and handlebar combination, Rene Herse Juniper Ridge tyres and Ergon SR Pro Stealth saddle for long days in the saddle.
21. June 2021
New opening times from 22.6
Most of you know we are on staff shortage for a while now and it getting harder to offer you the best service possible. For that reason we decided to shorten our daily opening times to 15 to 20 o'clock for now. Before that it will be only possible to come by with appointment made upfront. Its drastic, but as it helps us to keep our focus its the only way we can keep up with our standards and get back to you in time on all requests and needs.
If you are gravel and bikepacking enthusiast looking for a new challenge as full time mechanic, shop manager or in sales get in contact via mail. The official job offer will be released soon.
9. June 2021
Sour Purple Haze – Lars
As we are mostly waiting on parts to finish current custom bikes we use the time to show you some older builds we made a while ago. This awesome glitter (rainbow ends) Sour Purple Haze was build with Bombtrack carbon fork, Goldsprint ultimate 650b wheelset with WTB horizon tyres, SRAM rival 1×11 drivetrain combined with Praxis Works Zayant carbon crankset, Velo Orange Nouveau handlebar and Goldsprint Ultimate stem and seatpost.
4. June 2021
REOPENING on 09.06.2021
Due the positive tendencies in latest Corona numbers its allowed to go shoping in Berlin without test from today. We still need some time to finalize all last preparations for you and decided to open up the  shop from 9.6. So from next Wednesday you can come by again and say hello and browse the shop! Please be aware we only have a small shop and can only leave one person (please still keep your distance and wear your FFP2 mask) into the shop at the time, so there might be some waiting time until we can take care of you. So if you are looking for a bike it might be still a better choice to get in contact via mail to get an appointment upfront. If you know what you want  you can still order online for self pickup in the store.
We cant wait to see you all again!
23. April 2021
VPACE T2ST – Maria
We are sure you are aware of the bad supply situation related to bike parts. At the moment we are waiting for a lot of parts to finish a lot of awesome projects and are sorry for the delay. For now we found some builds we made last year when you still got bike parts to do so. In this time we build this awesome VPACE T2St titan complete bike for Maria. Made with SHimano GRX 2×11 groupset combined with Rotor Aldhu crankset with Q-Rings and Hope Technology RX 4 disc brakes. Wheels made with power purple Hope Technology hubs laced to 650b Syntace W28i rims and WTB ByWay tyres. Redshift suspension stem for comfort on long, bumby rides and an ZIPP XPLR handlebar with Supacaz bar tape to keep in control at all times.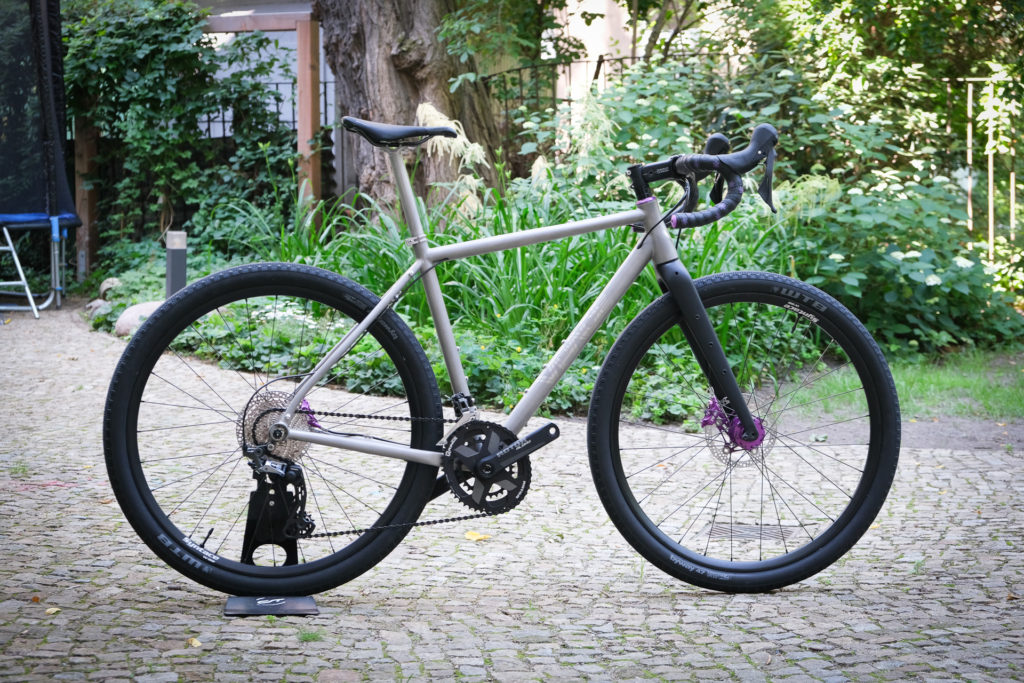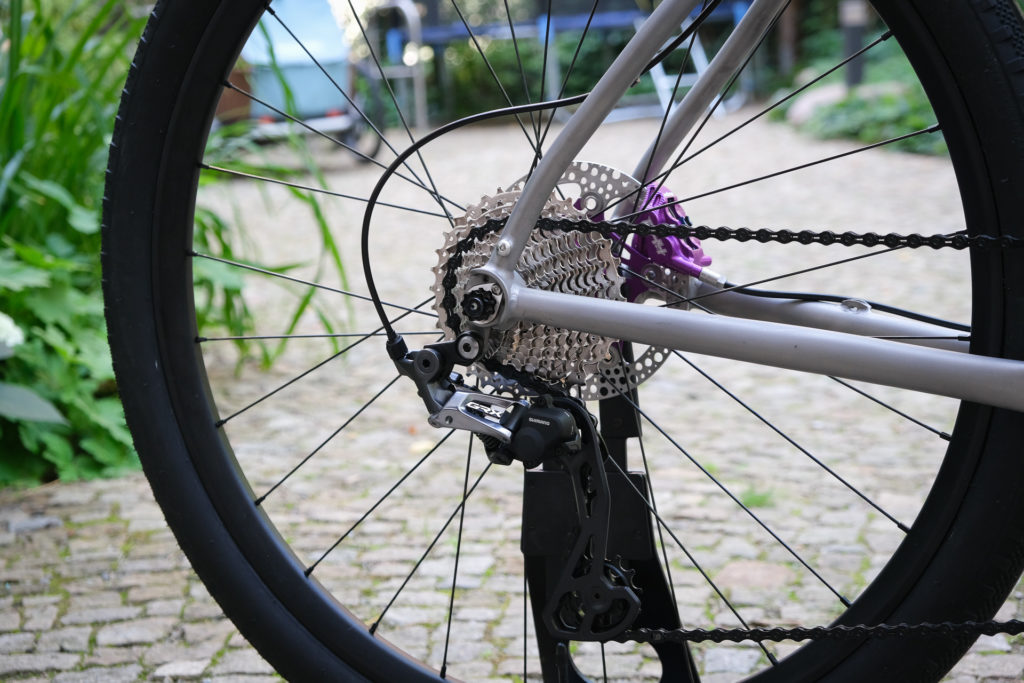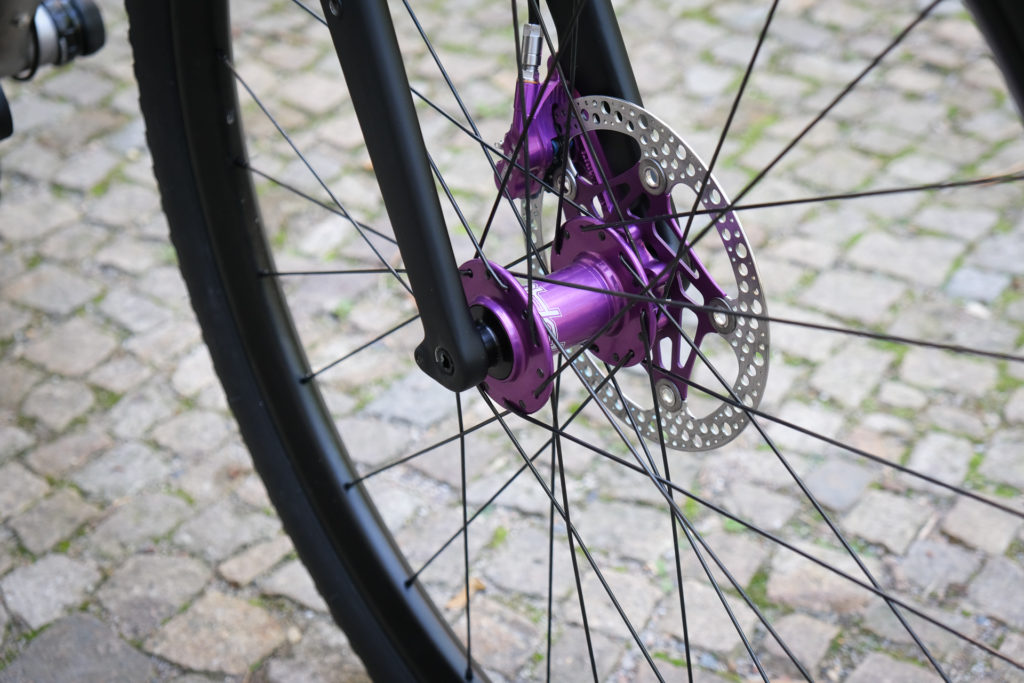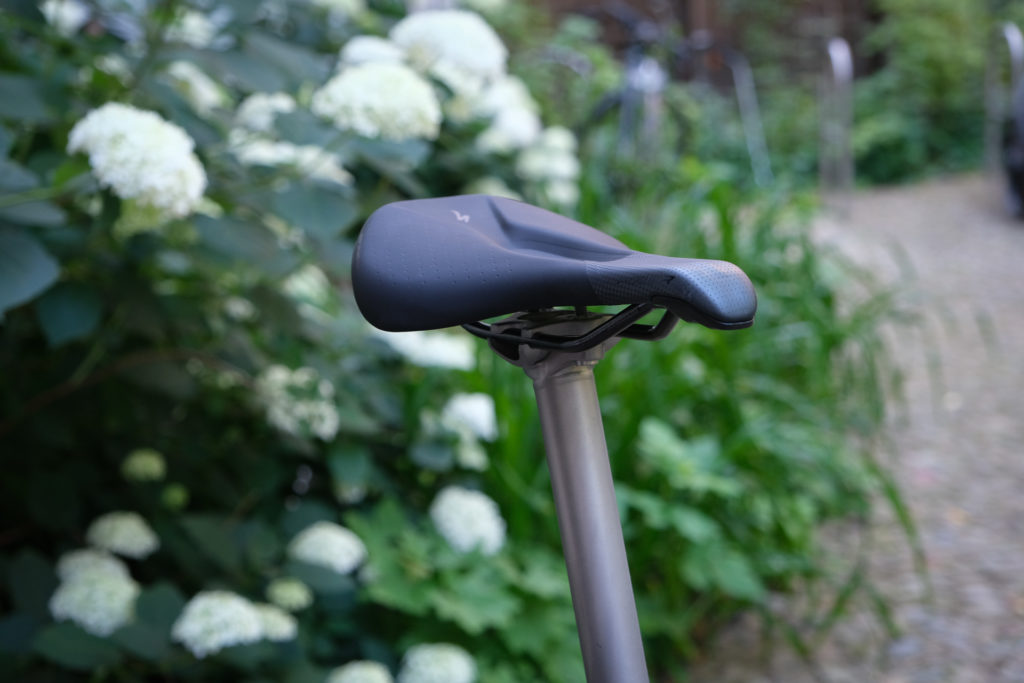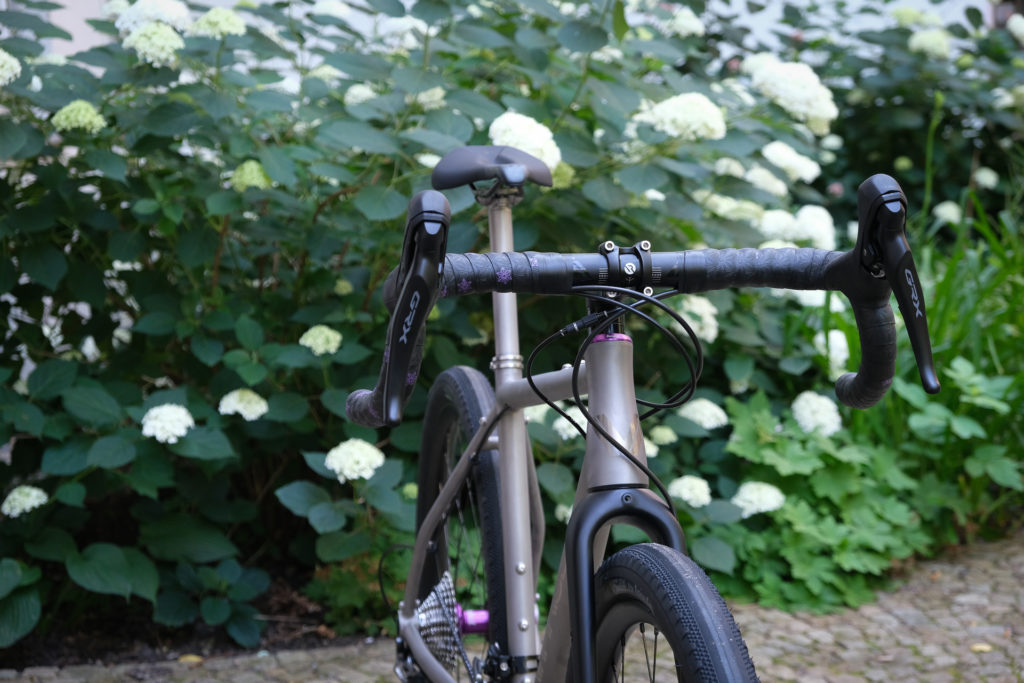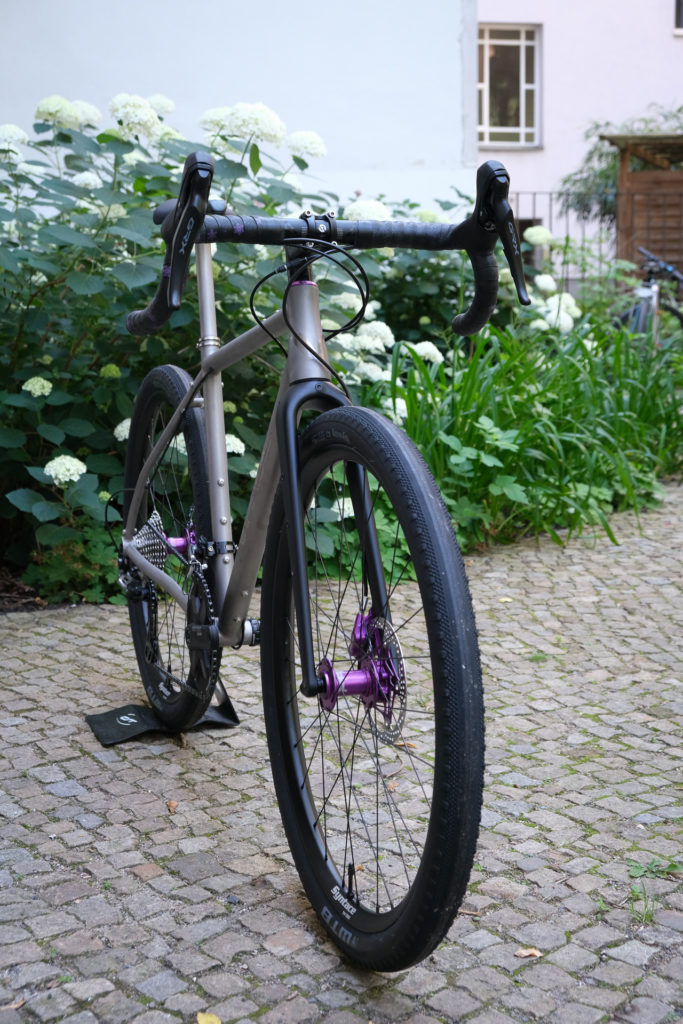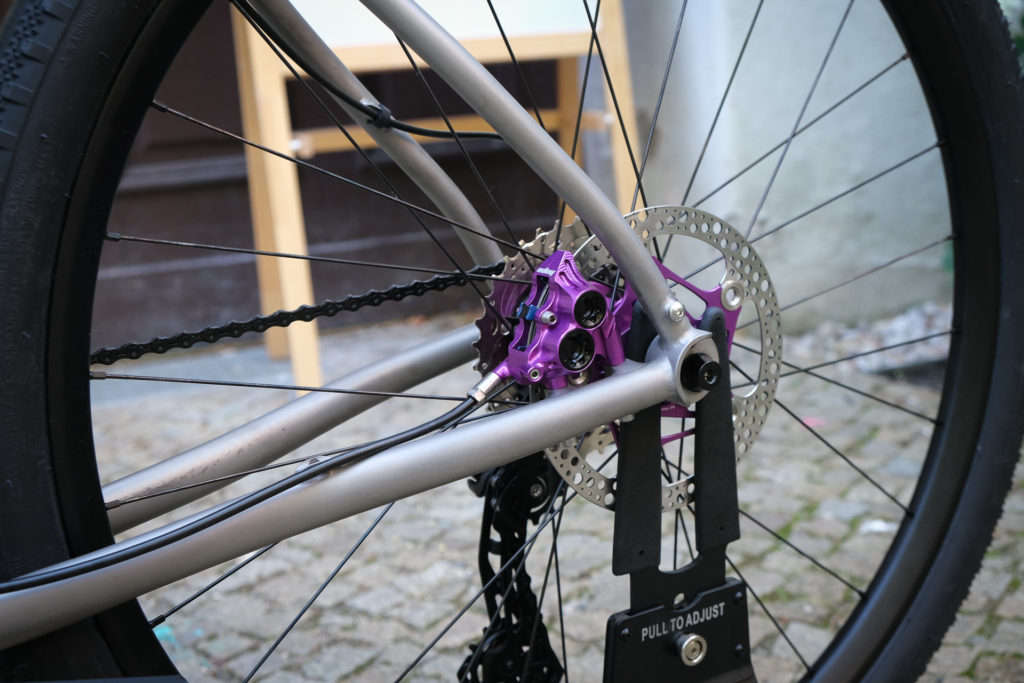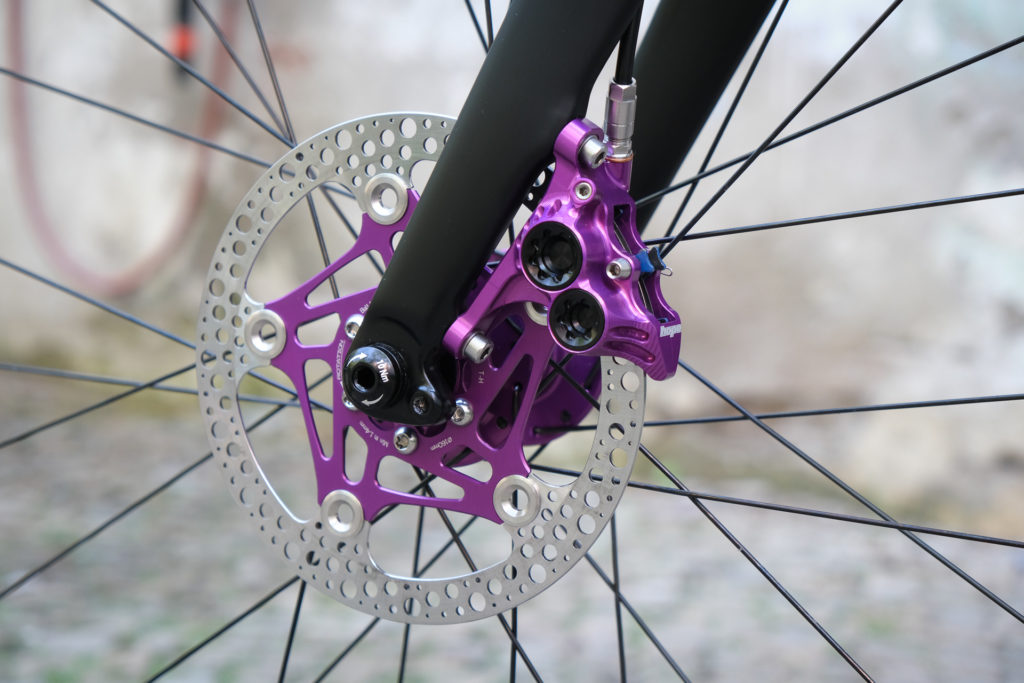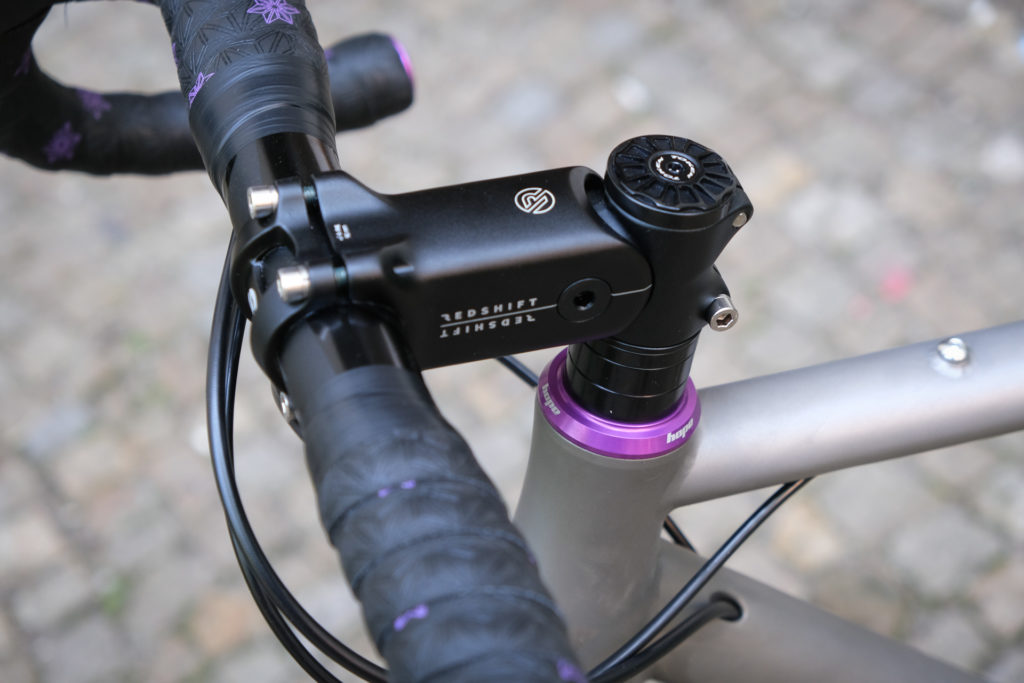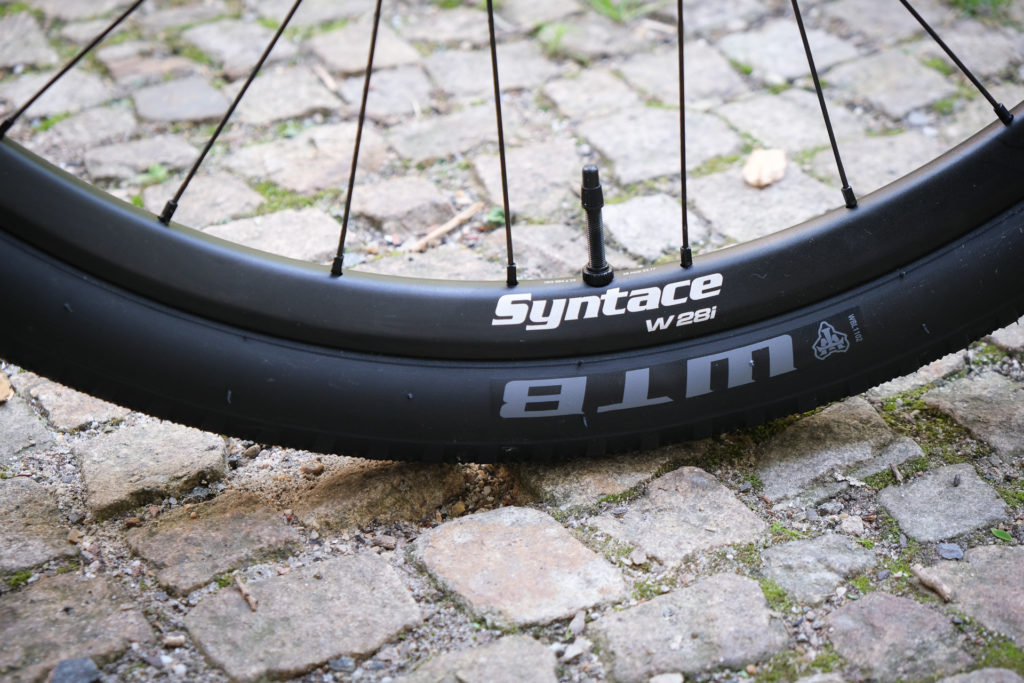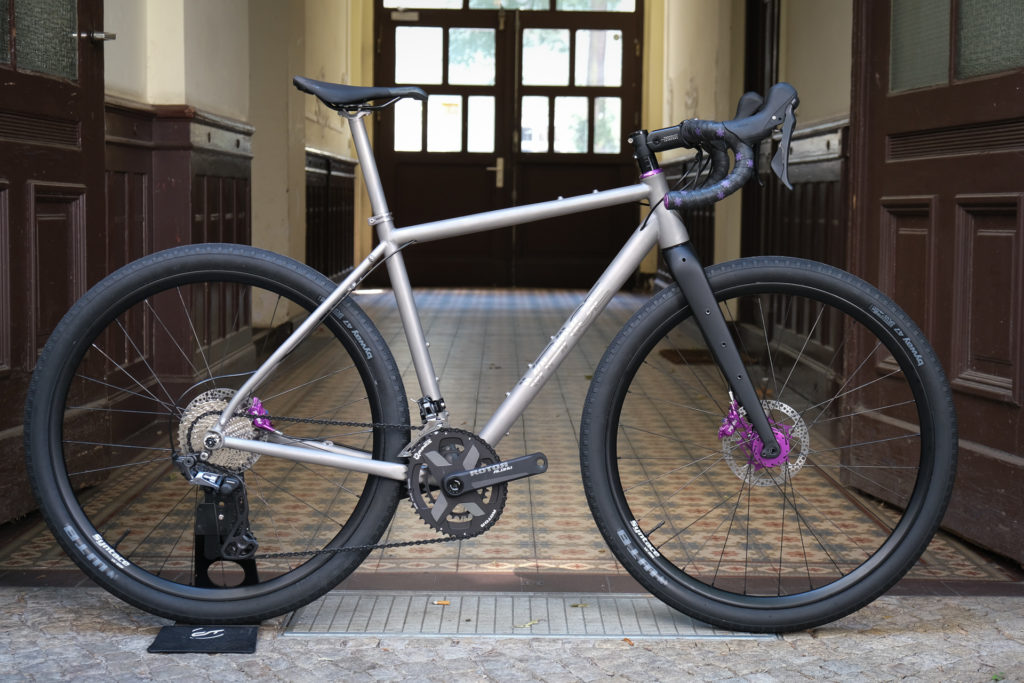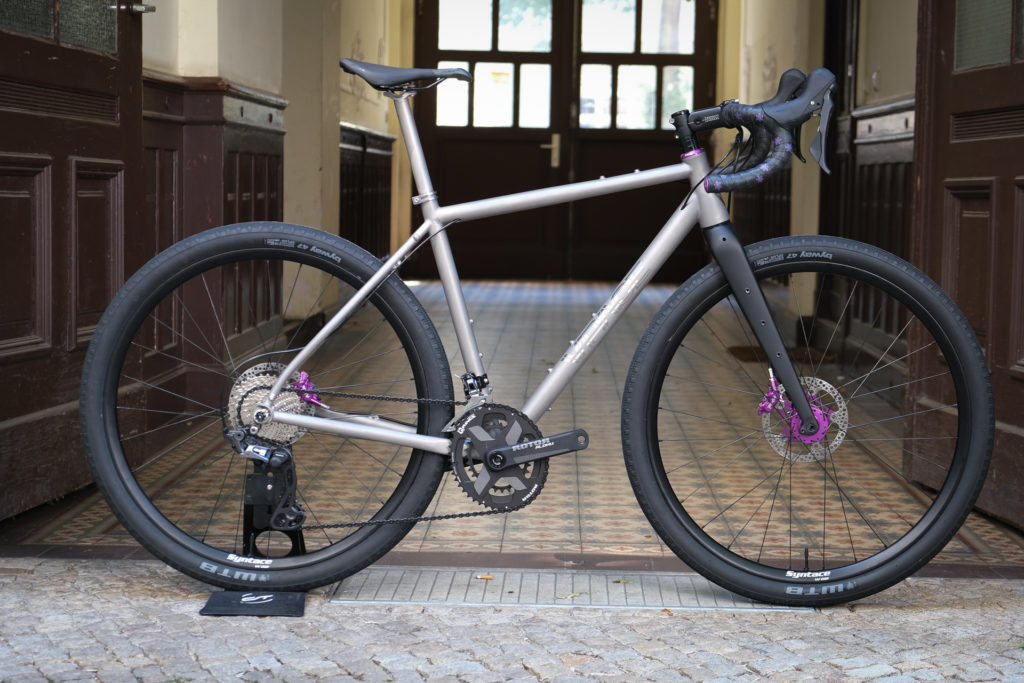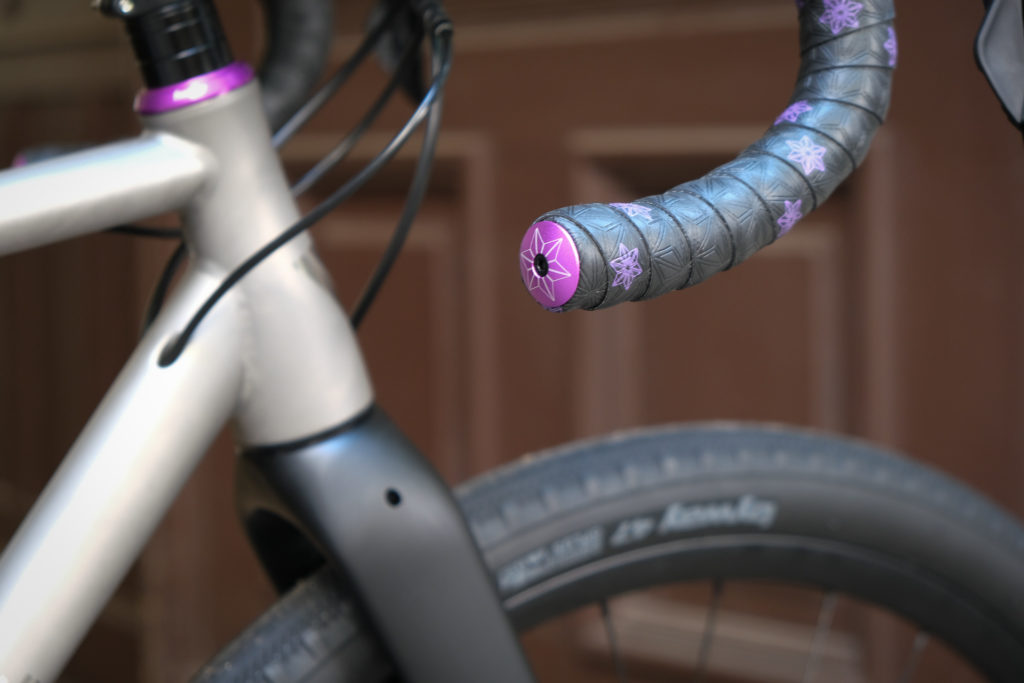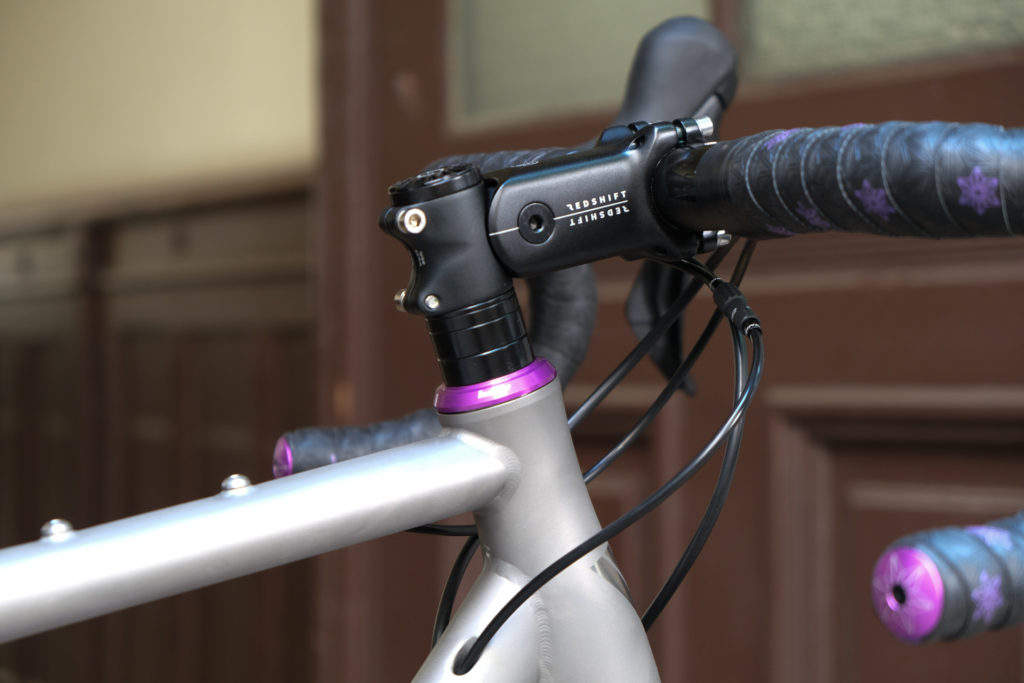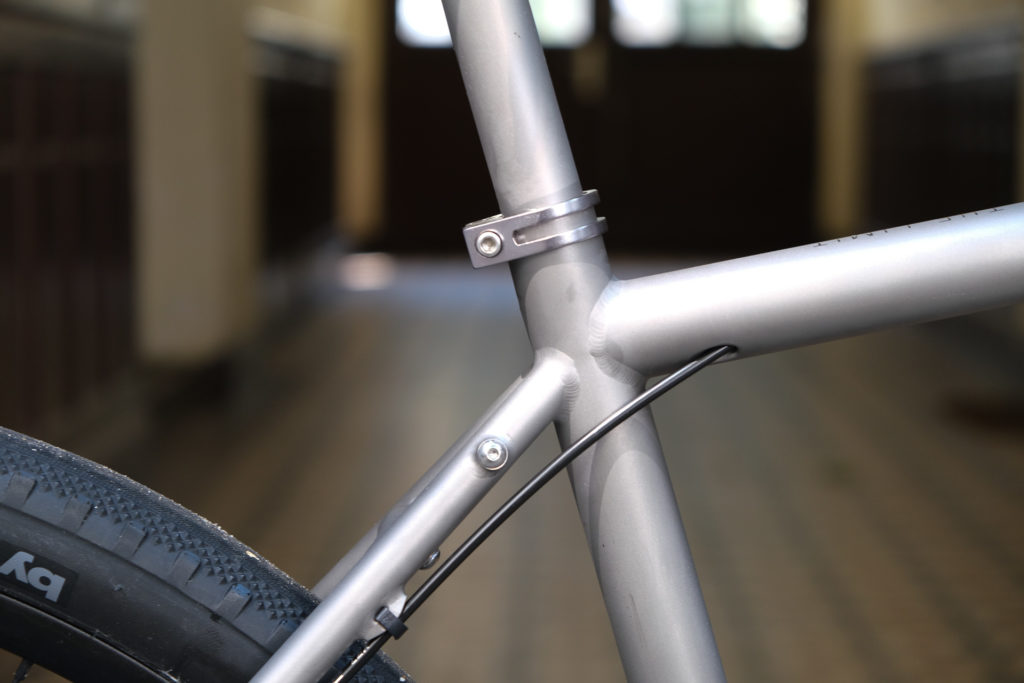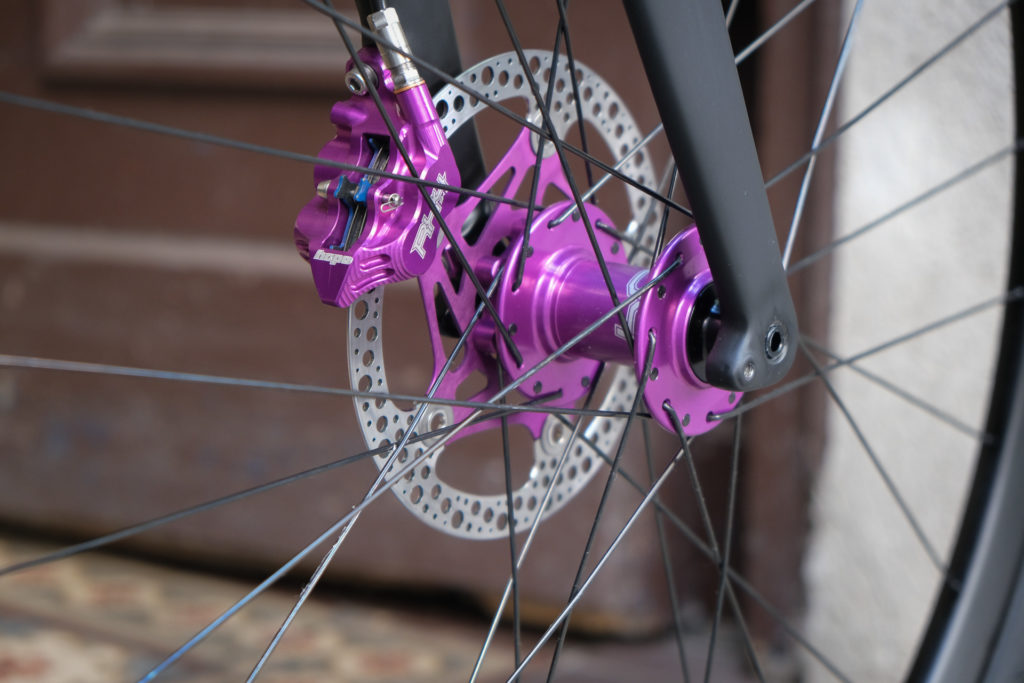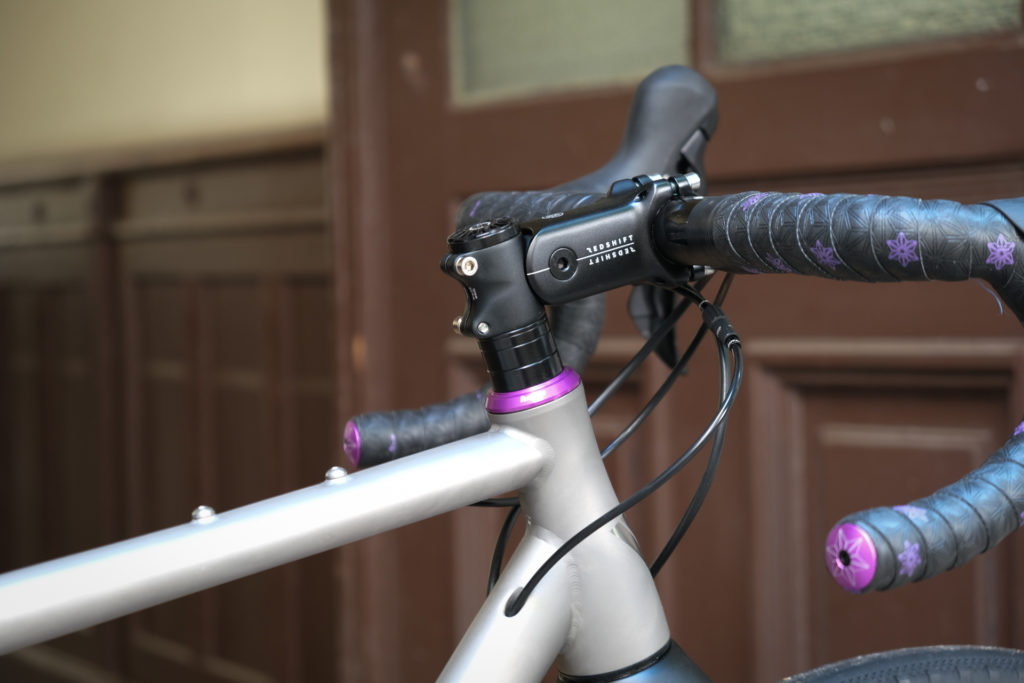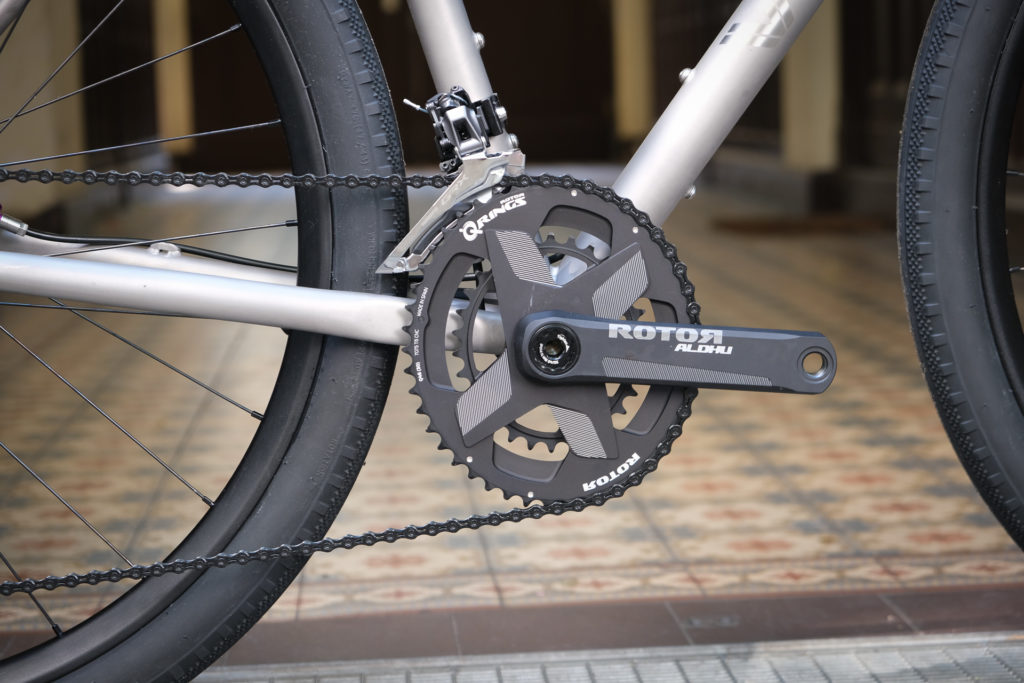 Situation Update
We are sorry for the lack of updates on our side, but at the moment we are very busy getting through all pick up orders and emails. For the time we have to stick to leaving the shop closed for walk in business as we cant handle the workload differently. If you need anything just order it for self pickup in our store! If you need help finding the right parts or a bike for you best get in contact via mail and we can handle it from there to the point of test rides with appointment if we find a suitable bike. We try ti get back to you as fast as possible, but it might take some days at this point.   Thanks for your understanding and stay healthy!
21. January 2021
Brother Cycles Big Bro – Sandro
We continue the new year with wide tyres! For Sandro we build this unique 10th anniversary Brother Cycles Big Bro! Wheels build with SON dynamo front and Hope Tech Pro 4 hub rear laced to Dresden made BEAST Components TR30 carbon rims with Sapim D-Light and Race spokes. Combined with special Sim Works Super Jummy tyres for massive grip and good look. Shimano XT groupset keeps this bike rolling no matter what. Leather saddle and Tumbleweed handlebar, WALD basket and Gramm bags as special details that make the bike unique.
14. January 2021
Tobi's Drust Cycles
Our dear friend Tobias got himself an awesome Drust Cycles custom frame build by our mechanic Konstantin. If you dont now Drust and Konstantin yet head over to our friends at Bikepacking.com who visited Konstantin in his workshop. They also said that most of his rigs were purpose-built bikepacking machines, designed for long days in the saddle on rough terrain. Best description for Tobis new bike as well! The handmade frame got an supernice paintjob bey Velociao and was build with a full 1x Shimano MTB groupset, SON dynamo front and Erase hub rear laced to Praxis Works AL rims combined with Schwalbe G-One tyres. Jones handlebar and SQ labs saddle for long days in the saddle!