Author Archives: Alexander Ingendorf
21. January 2023
Tumbleweed Prospector – Manuel
For Manuel we had the pleasure to build this Tumbleweed Prospector touring bike. Equipped with Rohloff internal gears its made for endless km abroad and on road wherever Manuel wants to take his new rig. Wheel build with Newmen SL E.G. 30 rims and already with SON dynamo hub in front for future use with lights and USB charing device. Shimano SLX hydraulic brakes for stoping power in all conditions and a solid Ritchey Comp setapost/stem combination with the comfy Tumbleweed Persuader handlebar make it an awesome allrounder!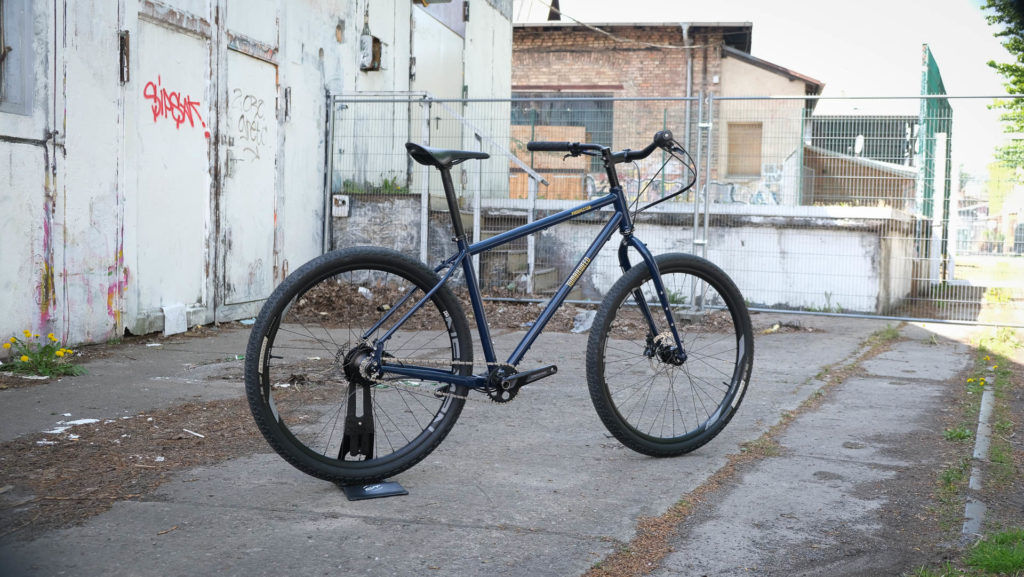 21. December 2022
Jack The Bike Rack
Have you heard of Jack The Bike Rack already? Probably you have as it was covered by the usual suspects like our friends from Bikepacking.com etc. We got some of those bombproof high grade 304 stainless steel racks. Best about them is the tool free fitting and that they work with nearly every bike. Come by the shop and have a look yourself!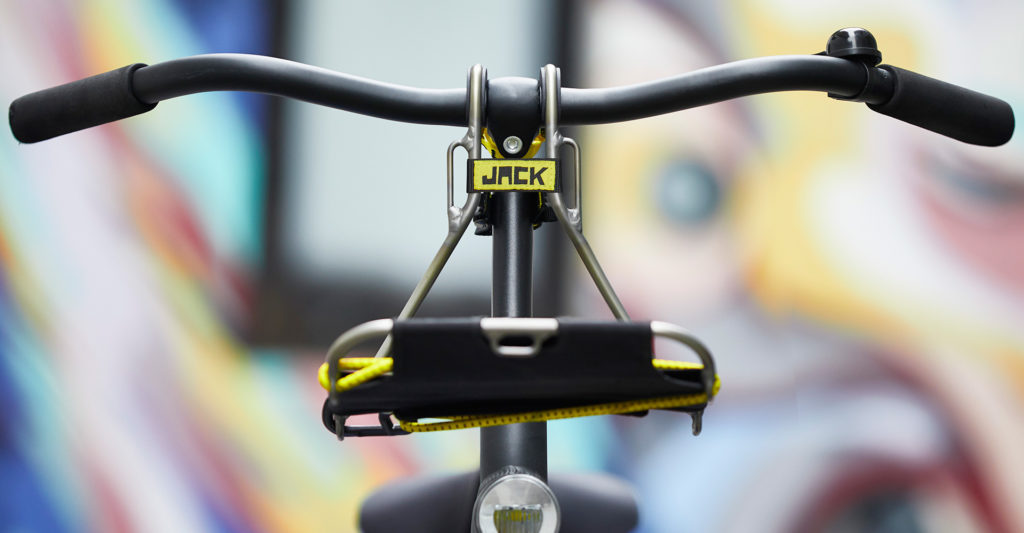 28. November 2022
OPEN Cycles U.P. – Detlev
Its always a pleasure to plan and realise a custom bike like this OPEN U.P. we made for Detlev. Due our basic photo skills you cant see the awesome metallic sparkle in the paint job that was realised by our friends at Velo Ciao. The bike itself was build with SRAM AXS Rival 2×12 groupset with Rotor InPower Powermeter crankset, Erase Gen II hubs laced to Newmen Advanced X.R. 25 Carbon rims with fast Tufo Speedero tyres, ZIPP stem and Service Course SL carbon seatpost and a ENVE G-Series carbon handlebar with very comfy SILCA bartape. You wont a dream machine like that too? get in contact via mail!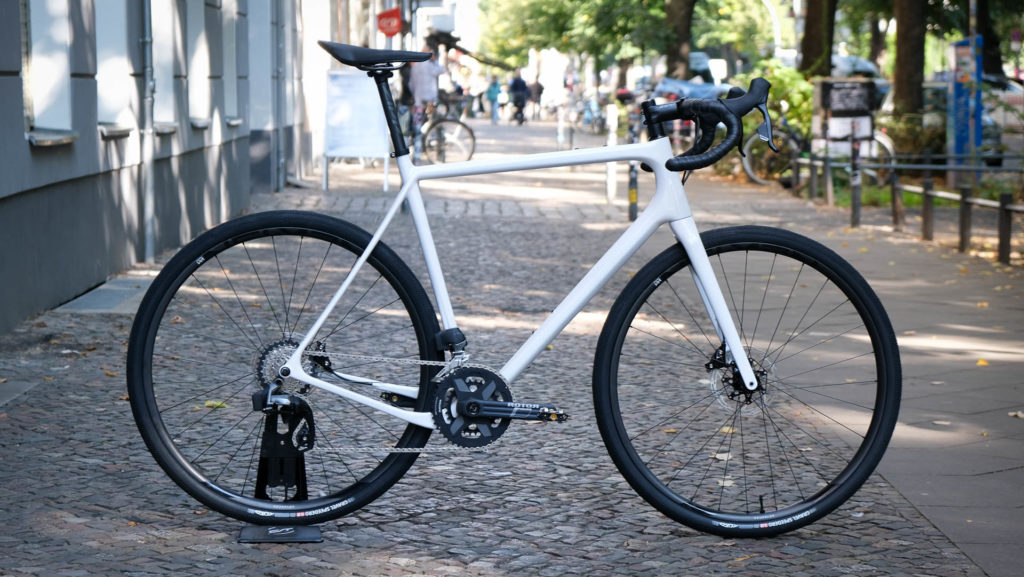 9. November 2022
Salsa Cutthroat – Sven
Time for some carbon! The Salsa Cutthroat is the embodiment of a ultra-endurance bike: full carbon bike made for comfort and speed. For Sven we added even more comfort with Redshift suspension stem and seatpost. Apart from that the bike was made with SRAM AXS Mullet drivetrain with Force / Eagle X01, Rotor Kapic crankset, SON dynamo and silent Kappstein rear hub laced to Newmen alumnium rims, Ritchey WCS Venture Max handlebar and Vittoria Mezcal tyres.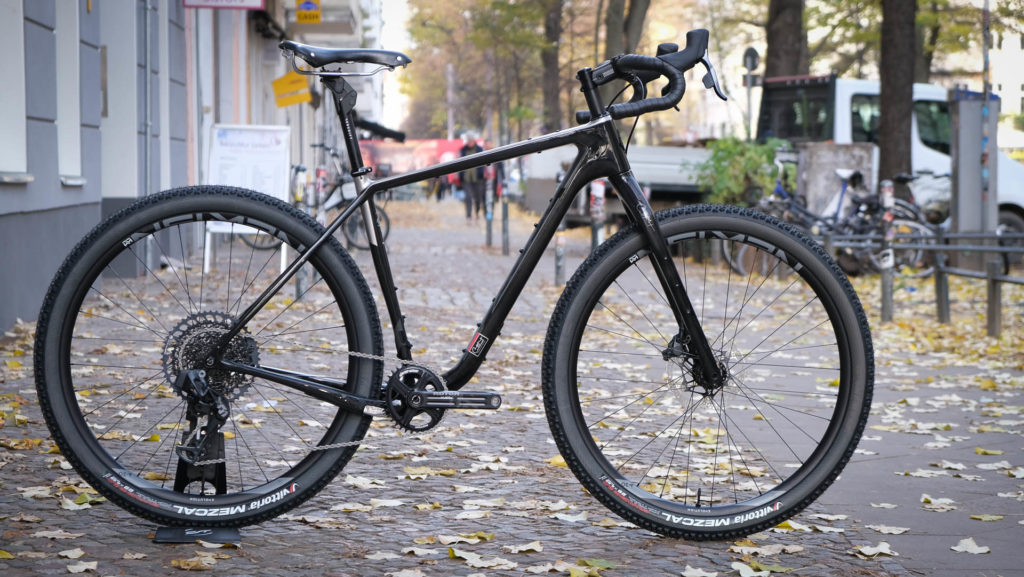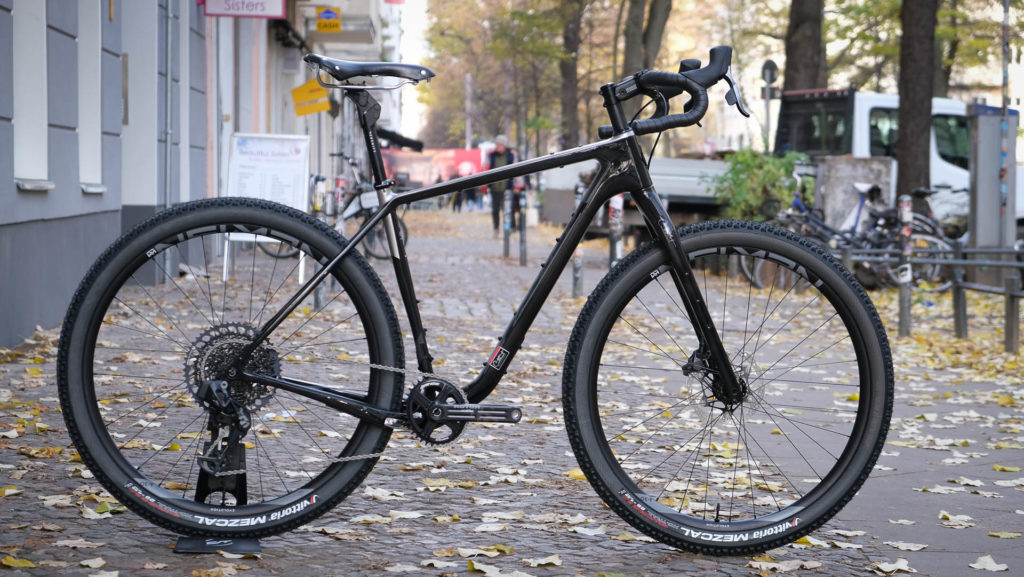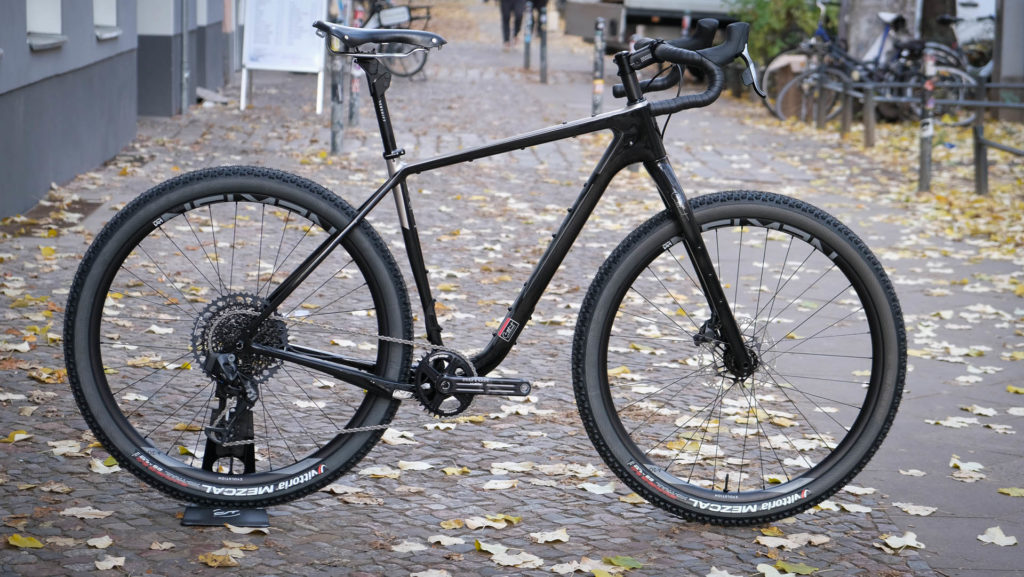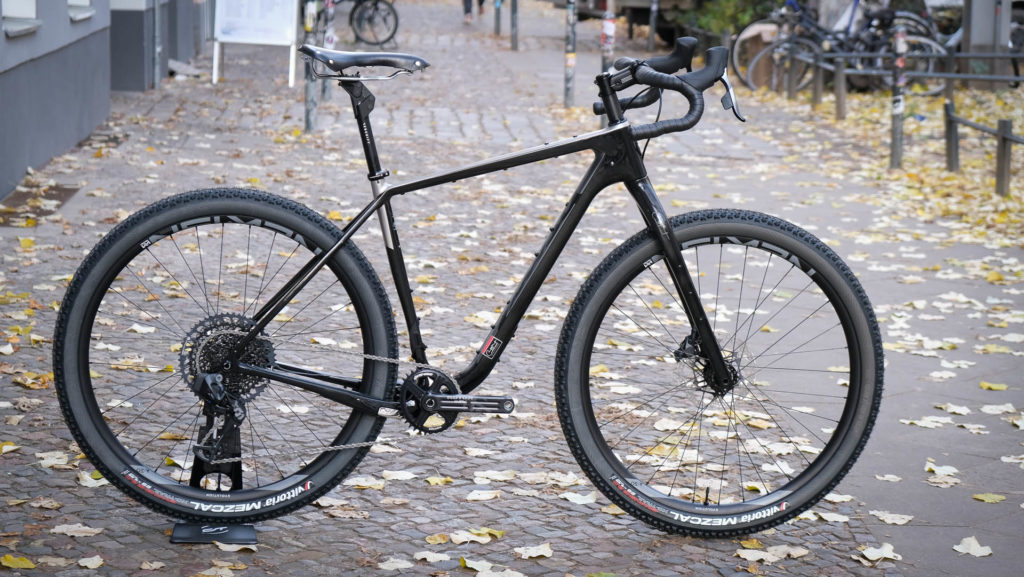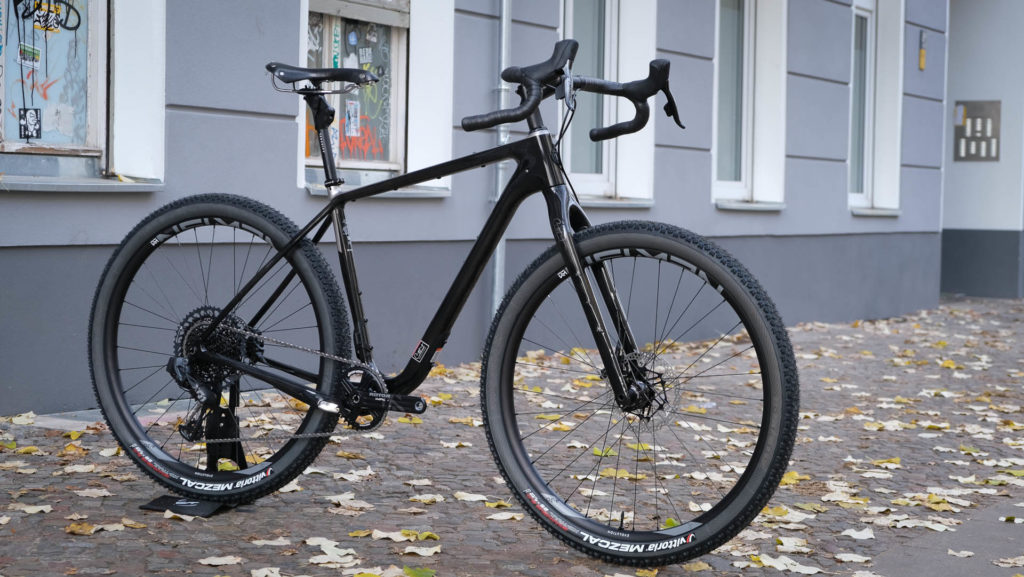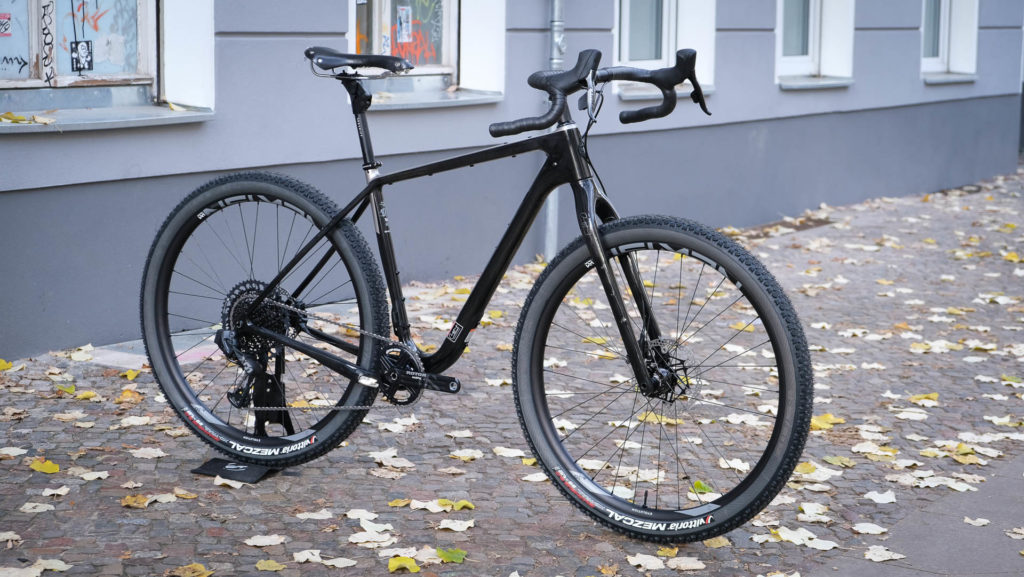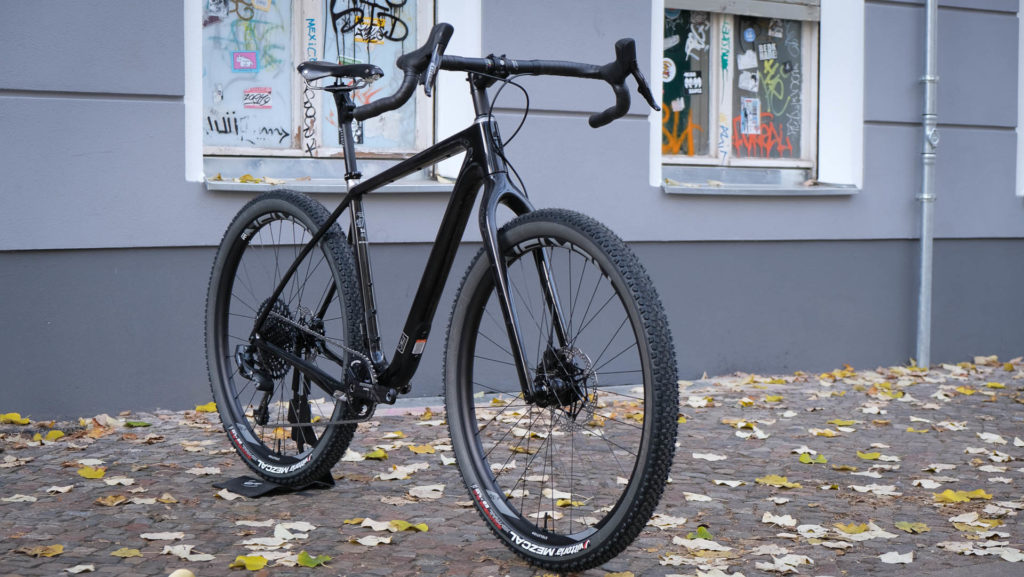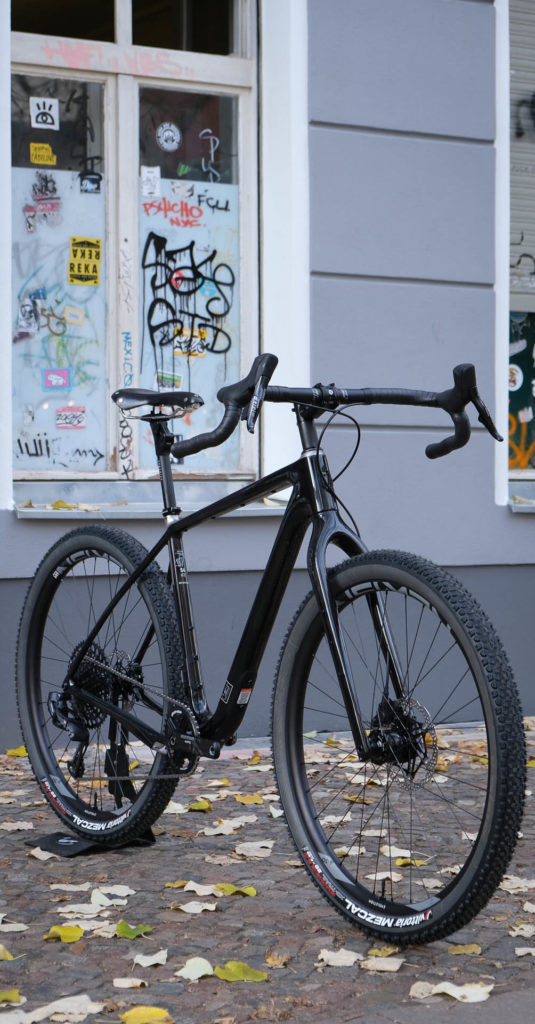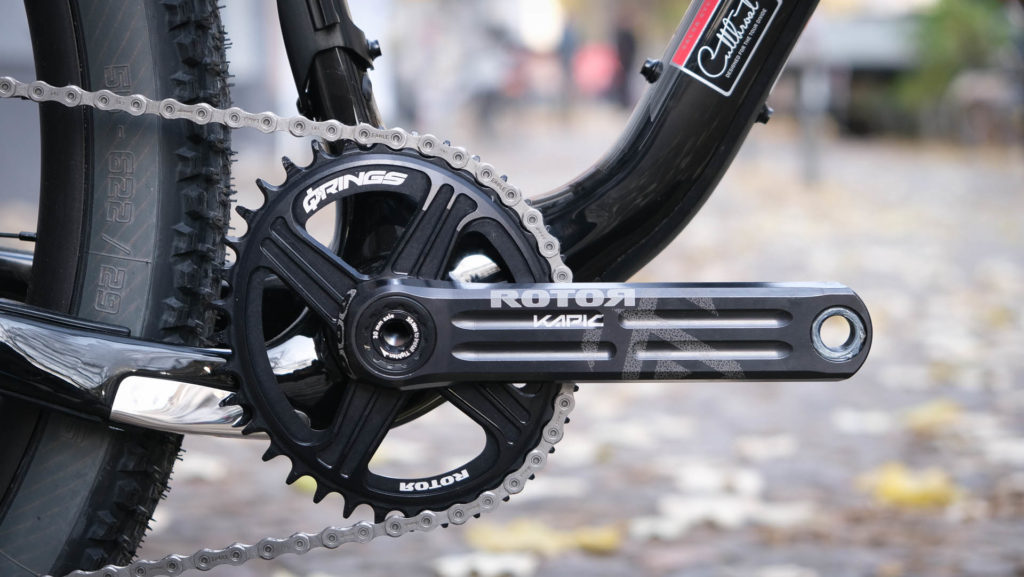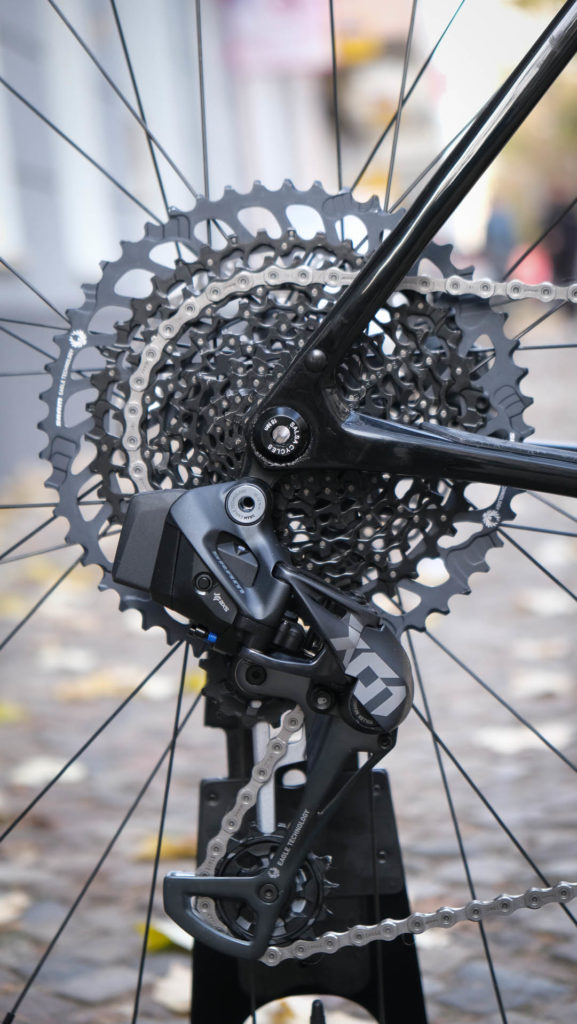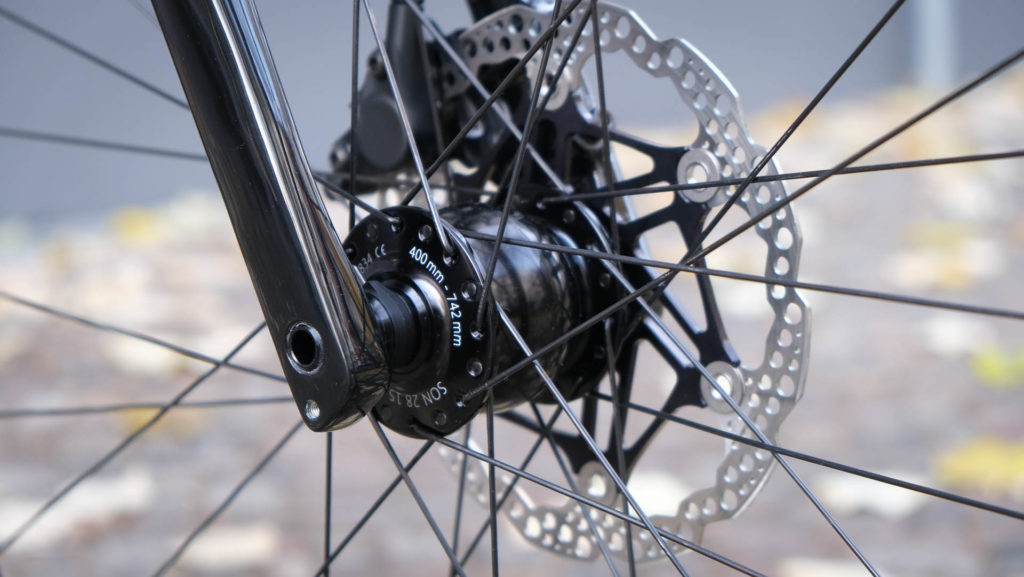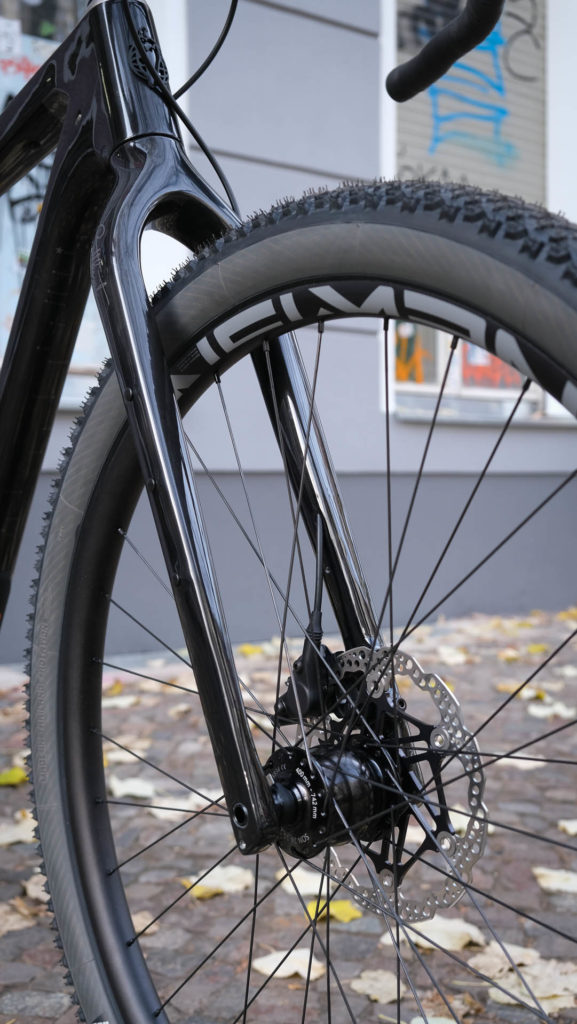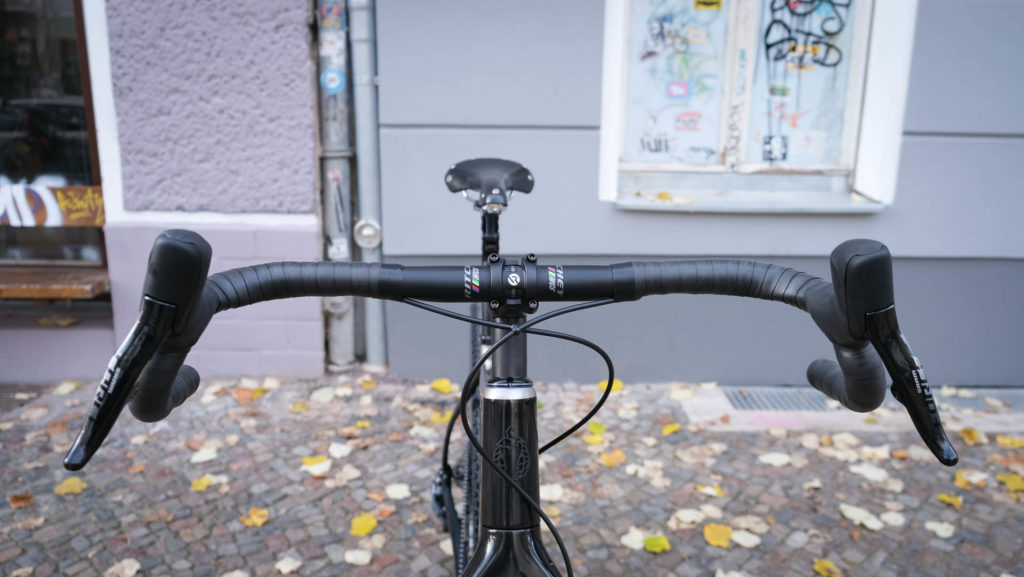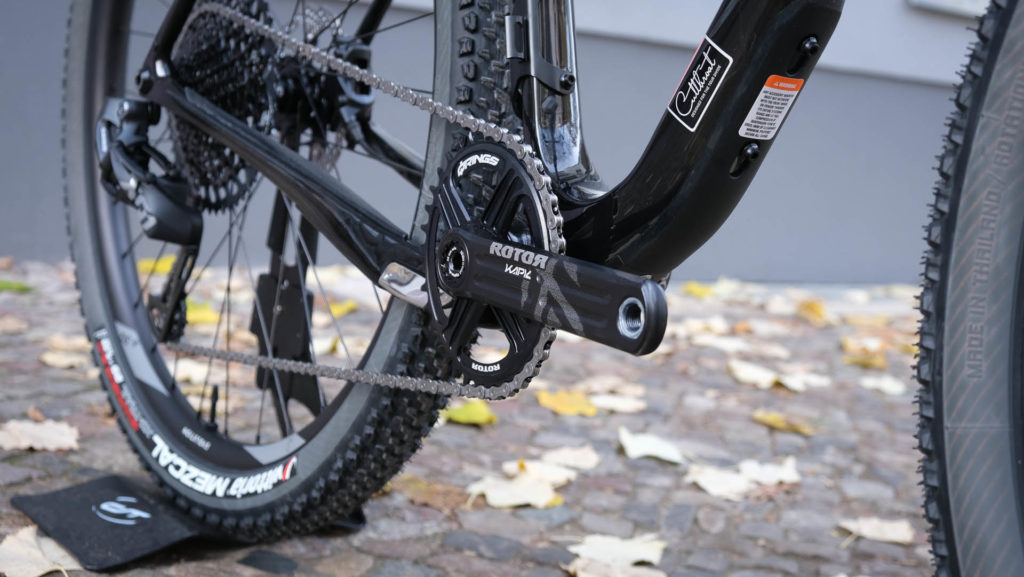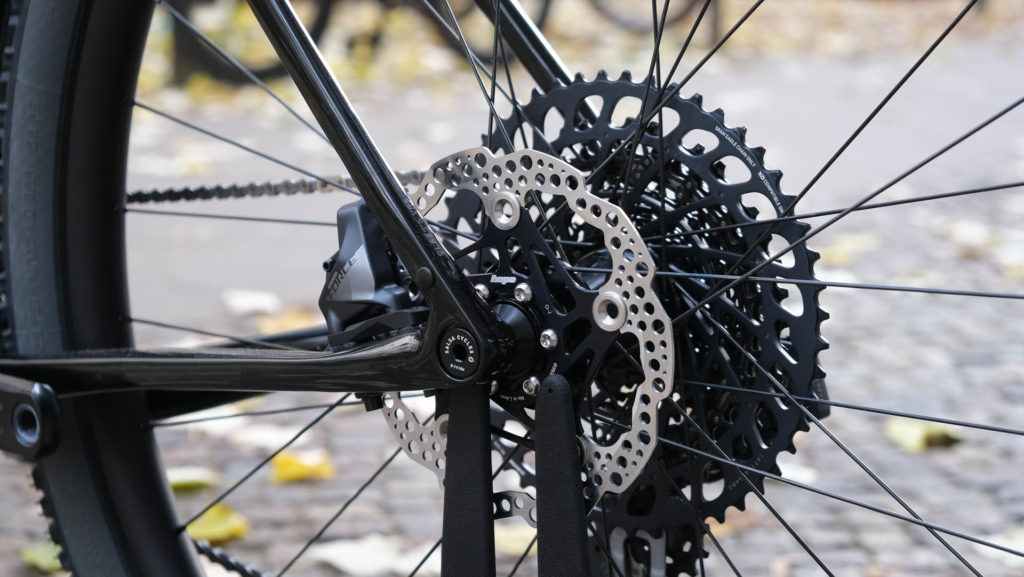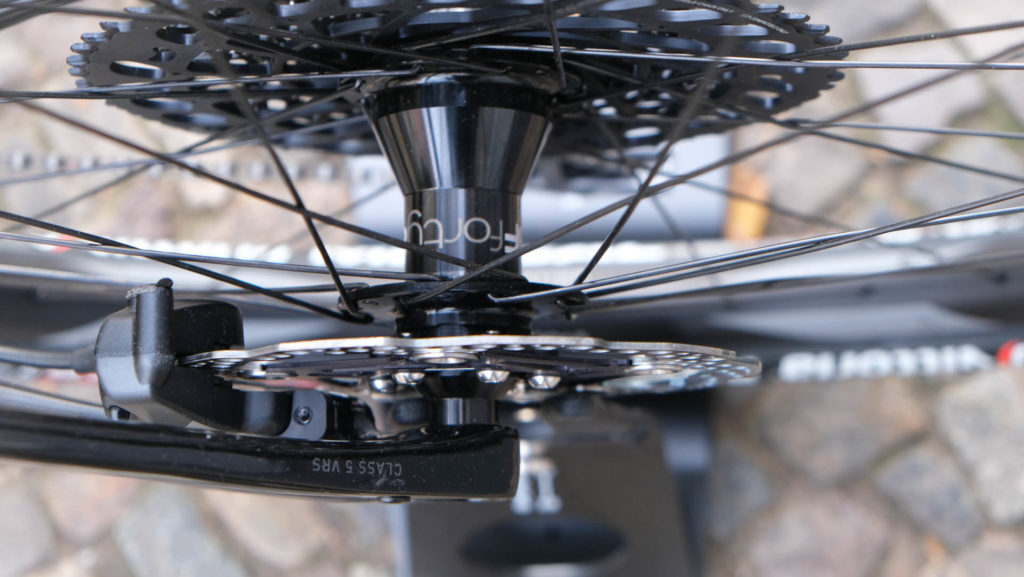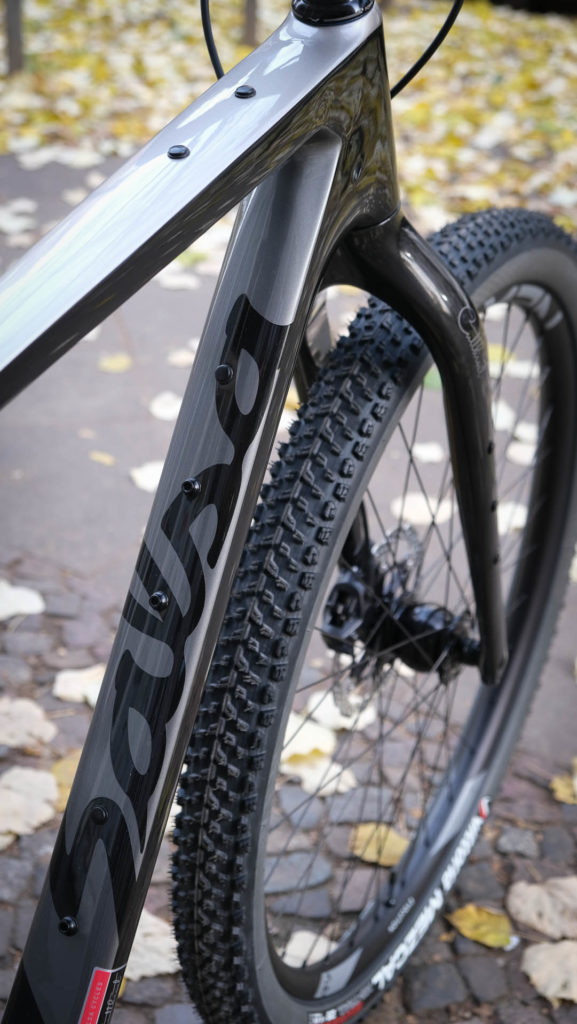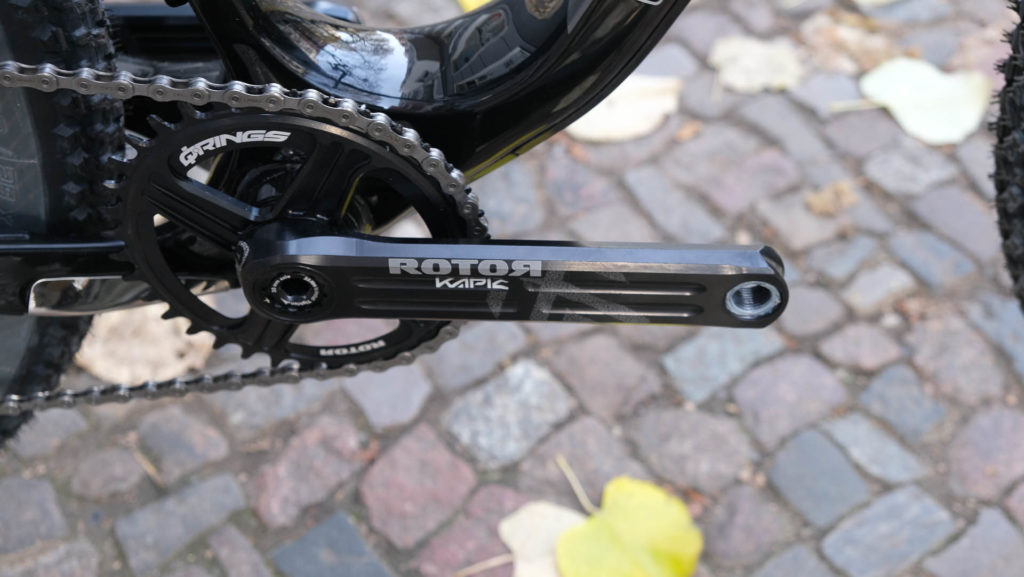 21. October 2022
Sour Purple Haze – Kevin
After long waiting we finally got new SOUR framesets and could finish Kevins Purple Haze custom bike with beautiful metallic powedercoating! Bike was assembled with Erase hubs laced to Newmen SL A.30 rims, Shimano GRX 1×11 drivetrain upgraded with Garbaruk Cage for compability with 50t cassette and ZIPP XPLR cockpit. Interested in a SOUR custom bike? Get in touch as we just got new frames for which you still can choose the colour!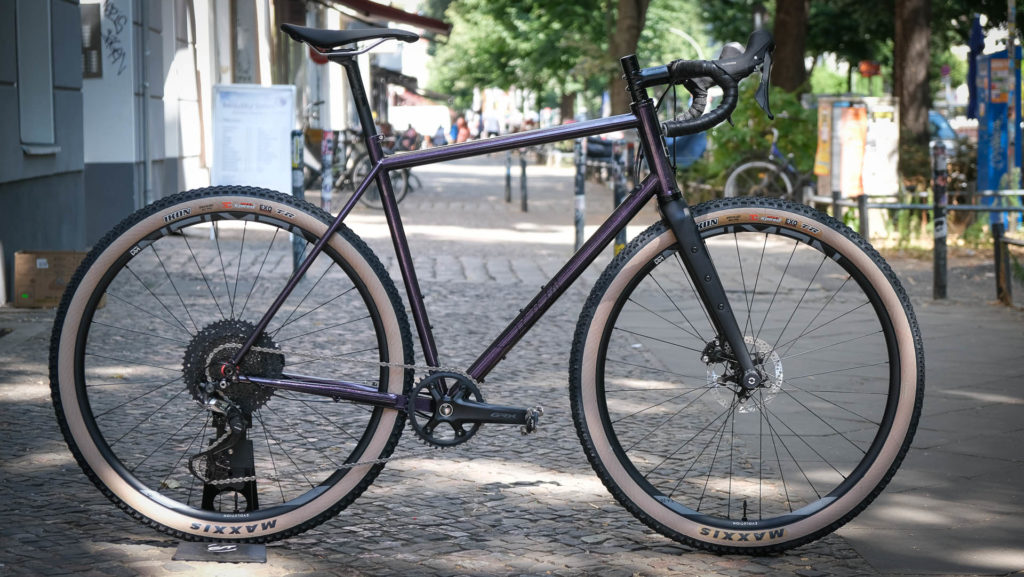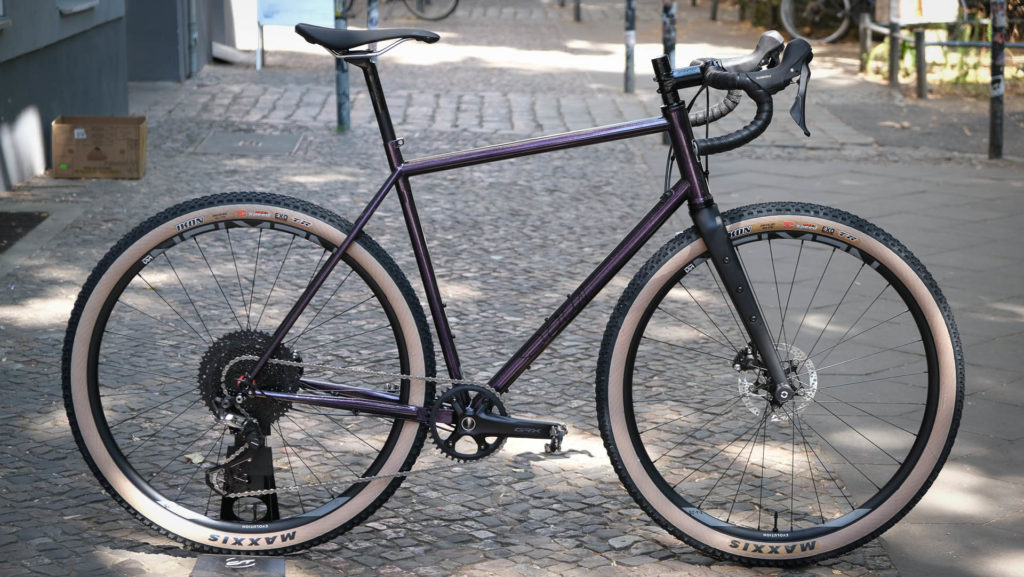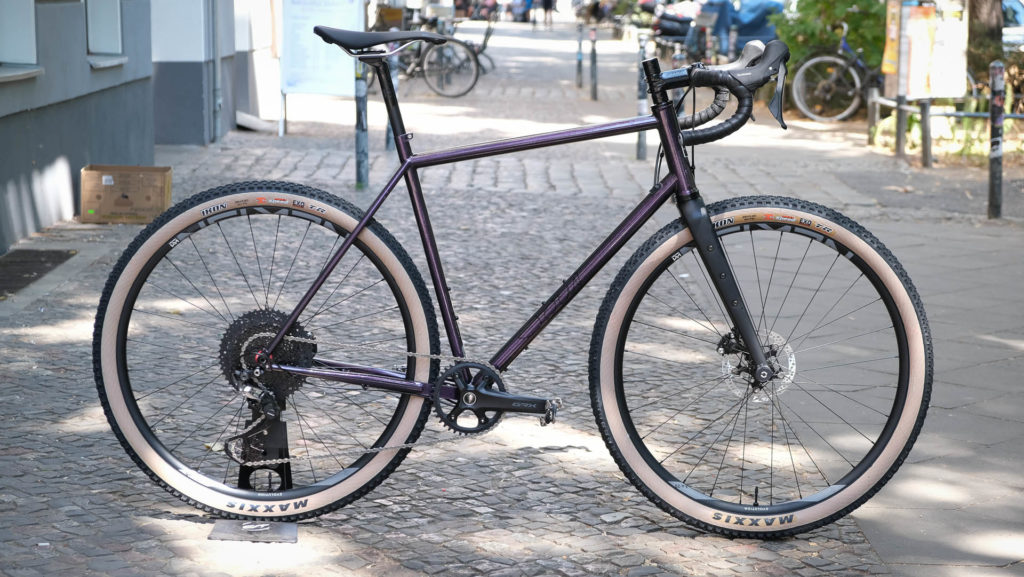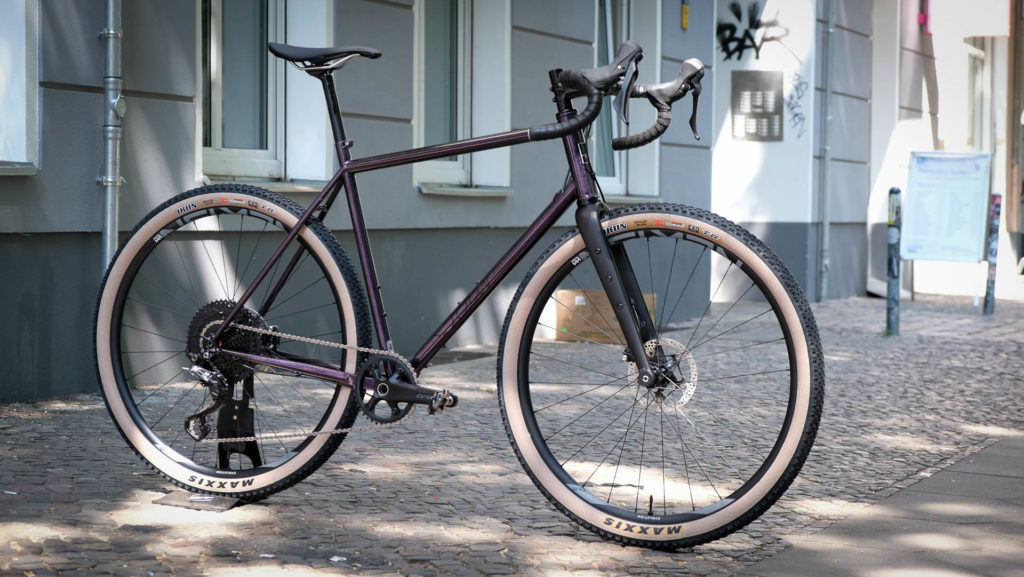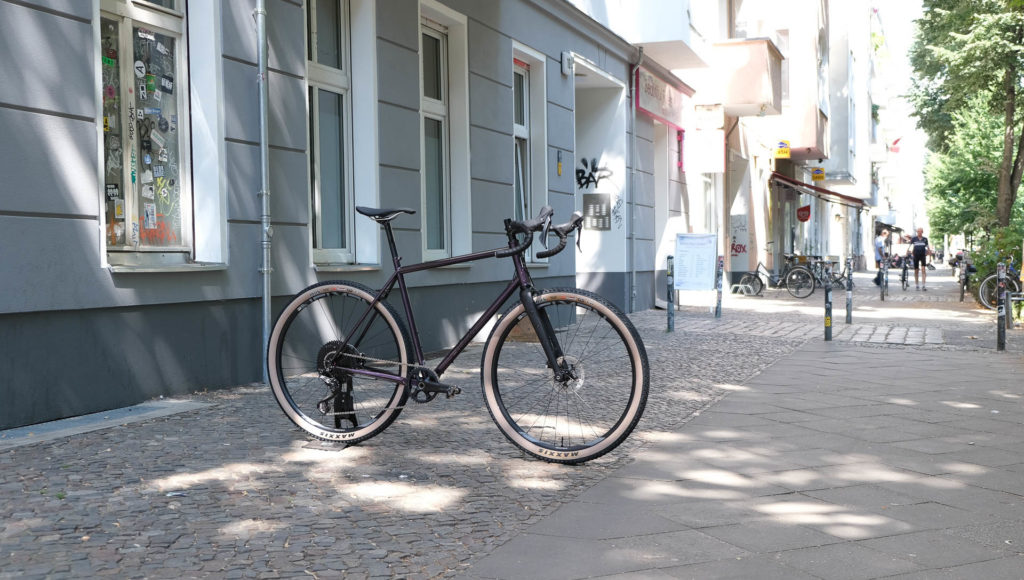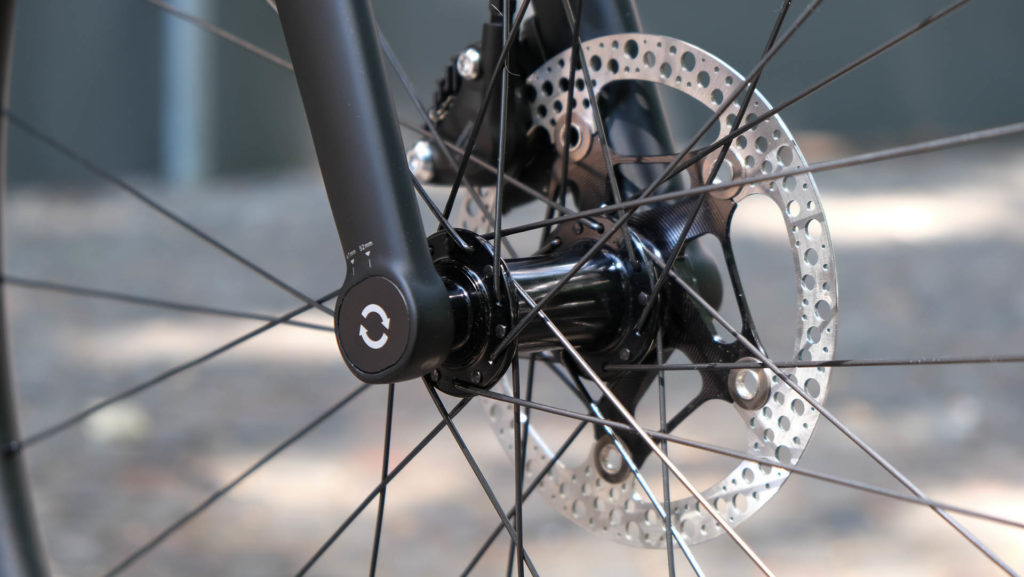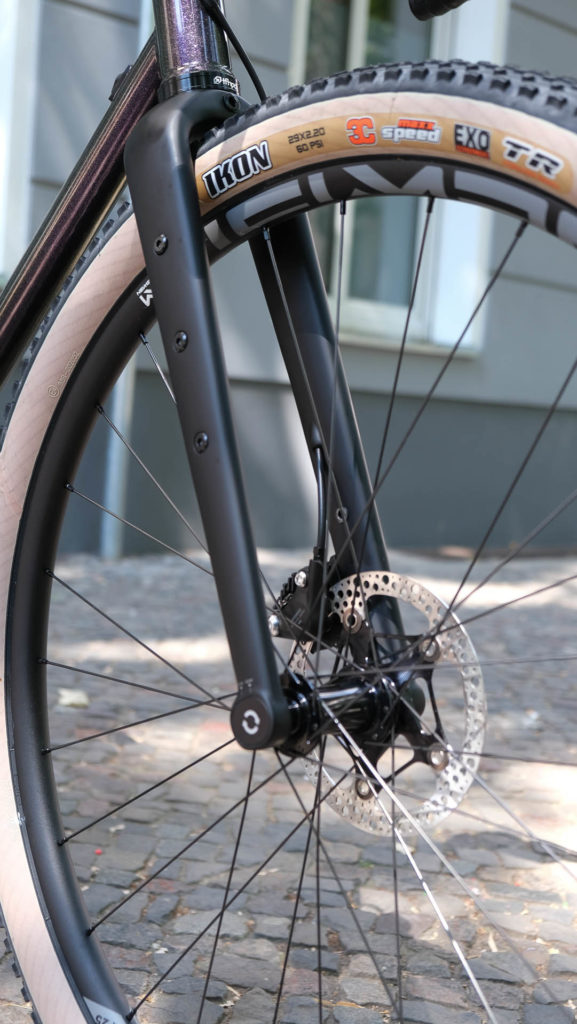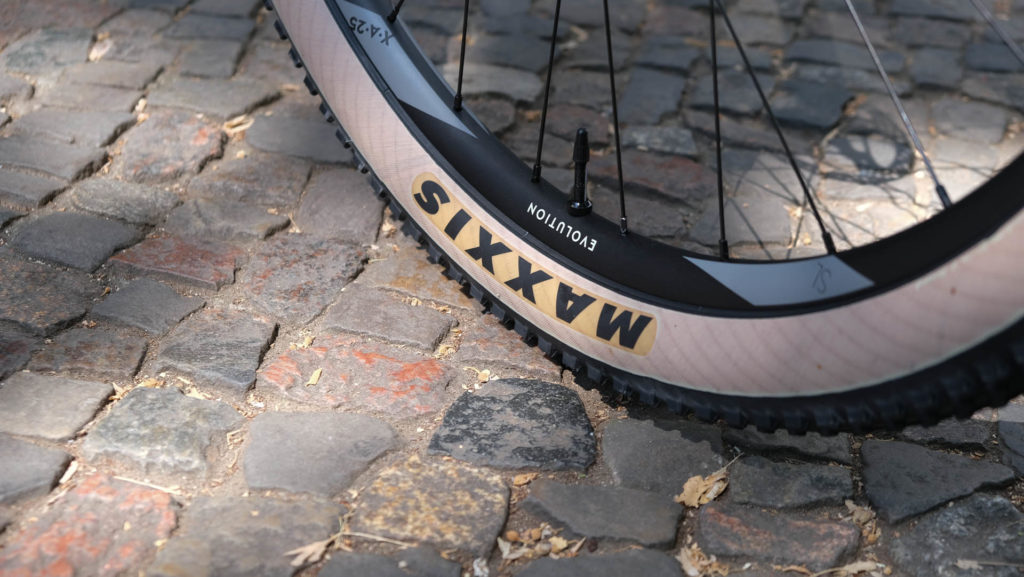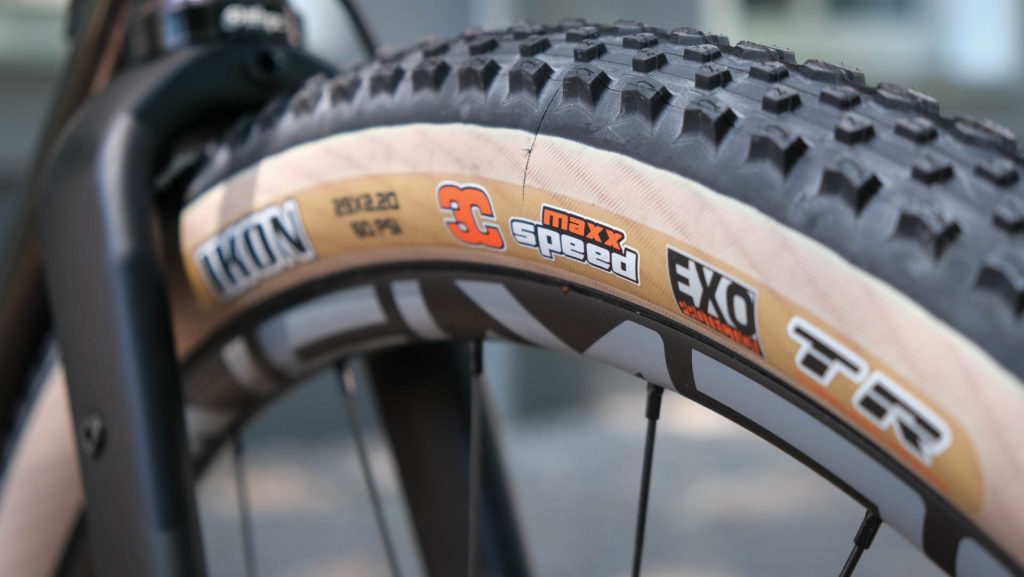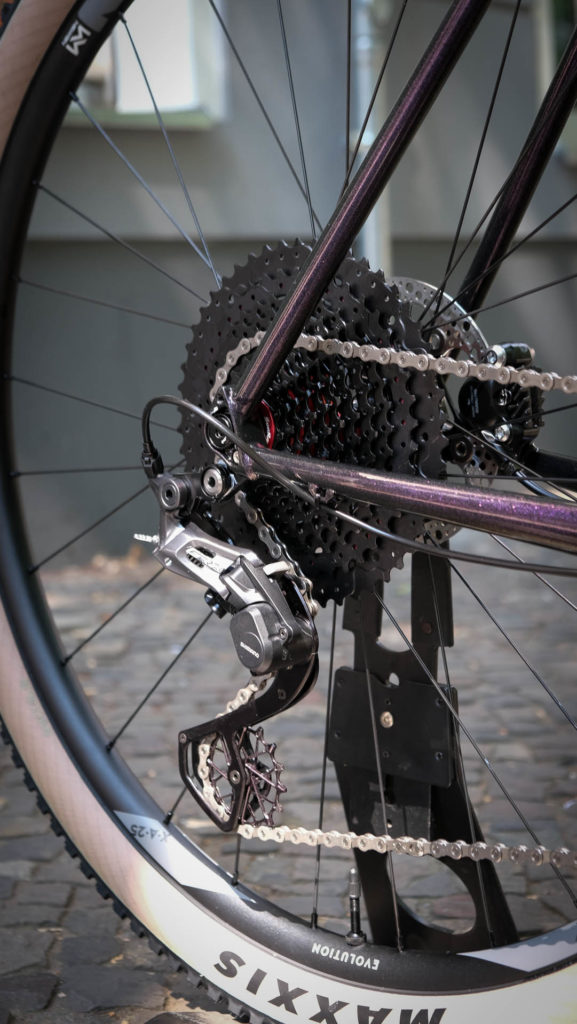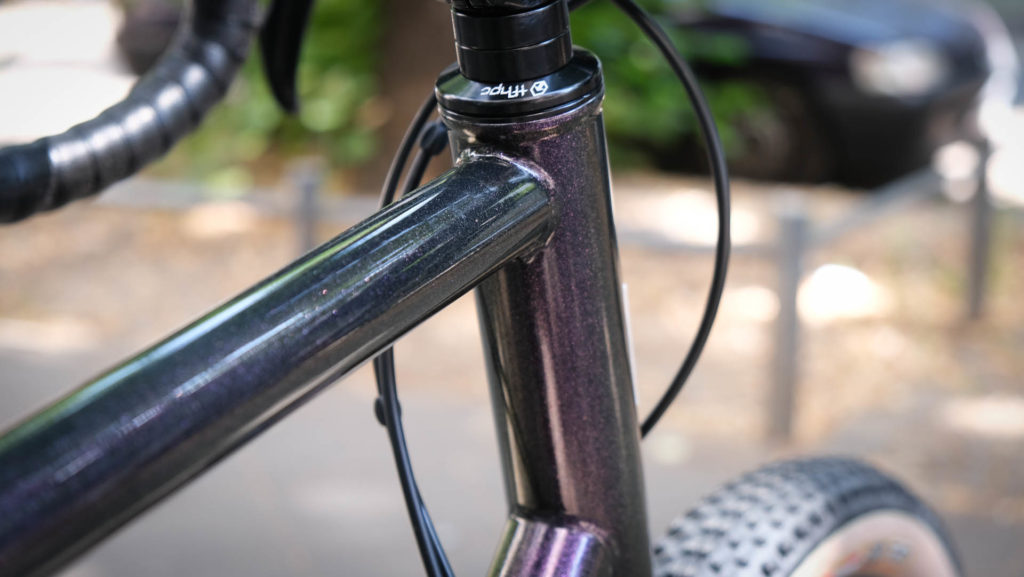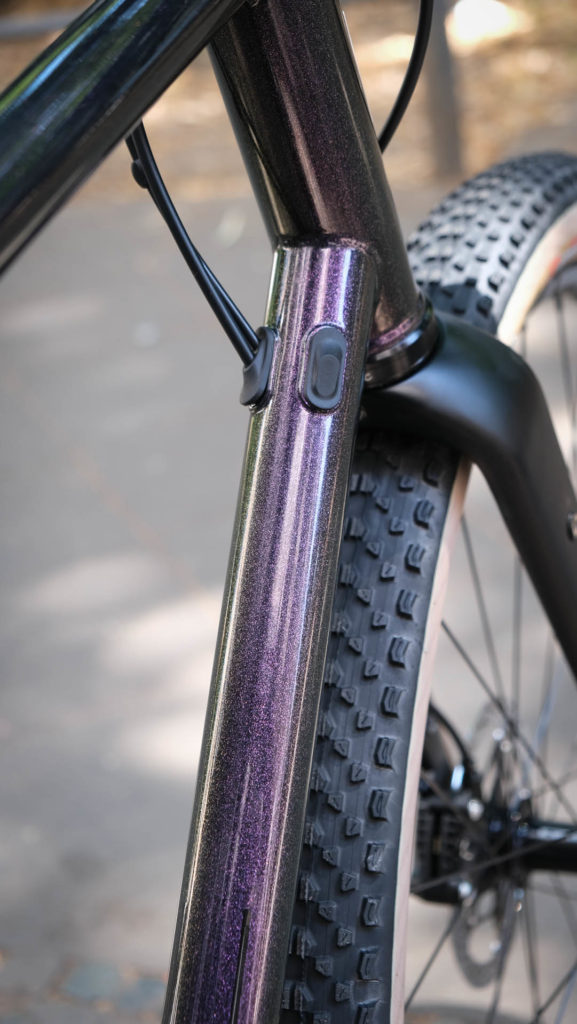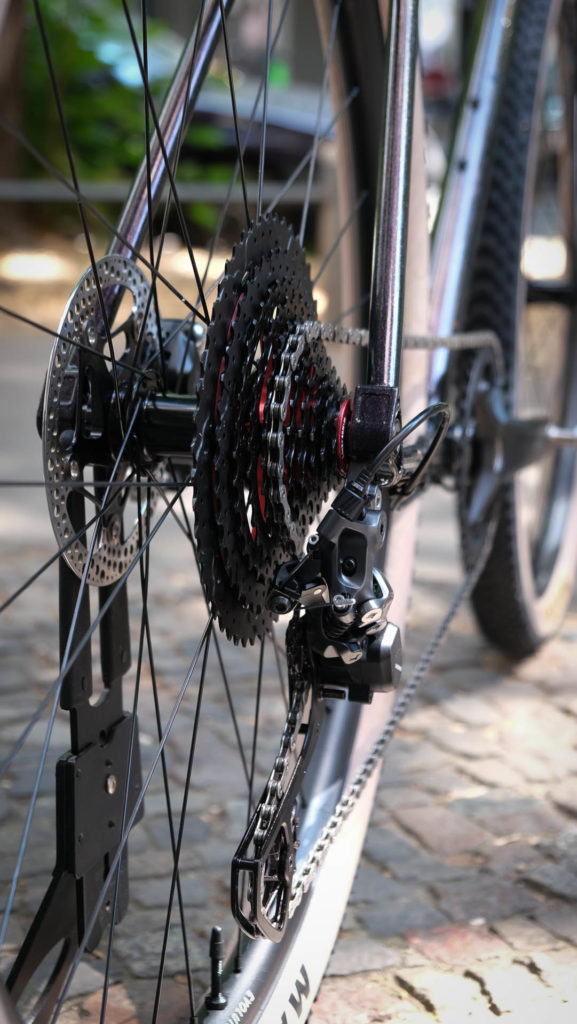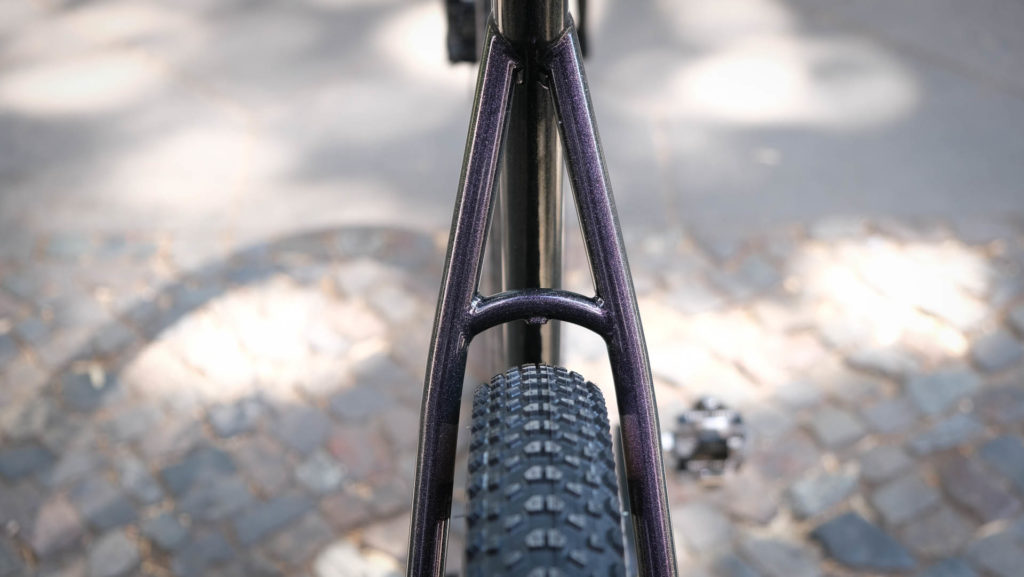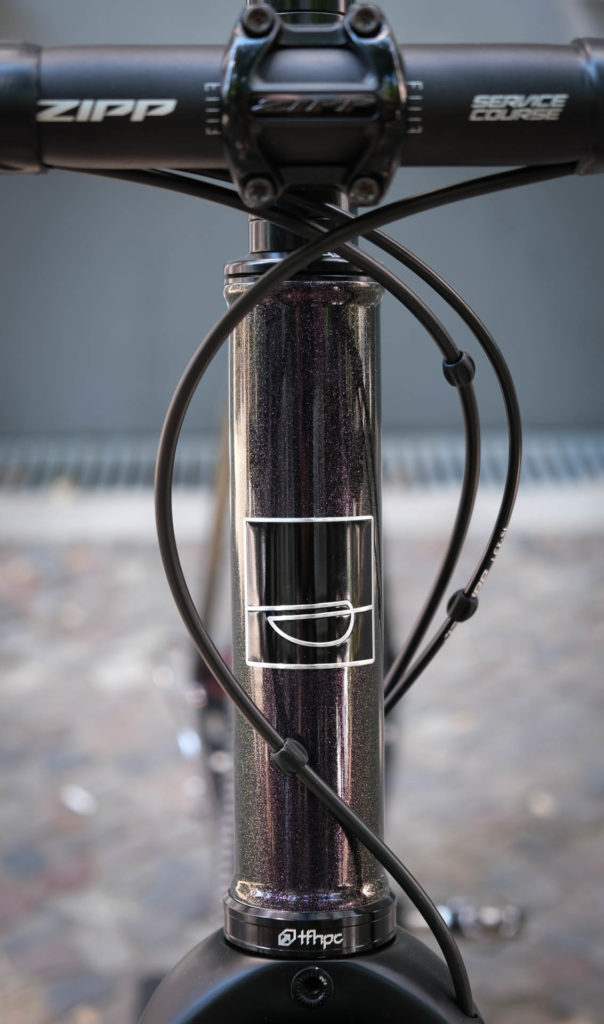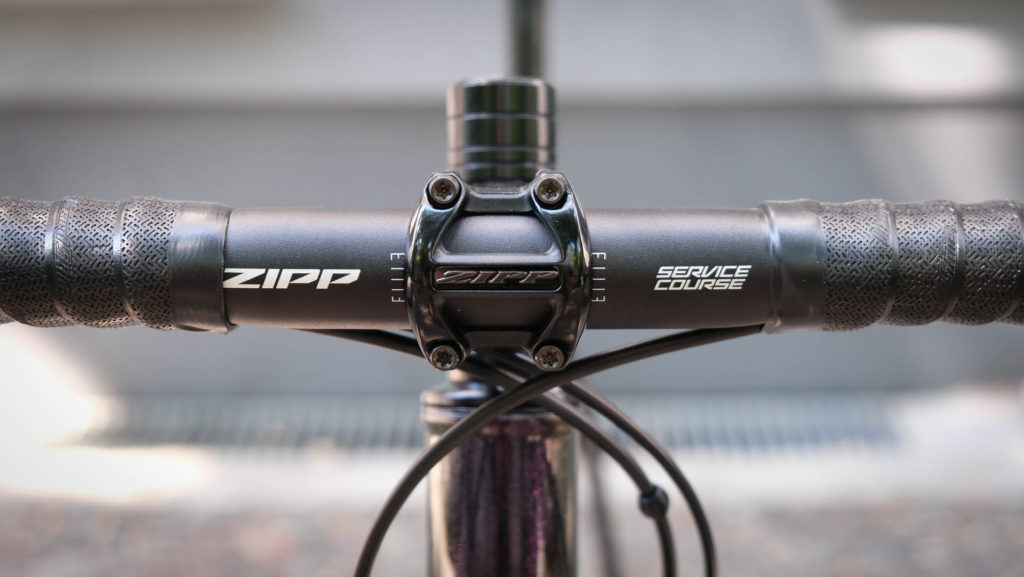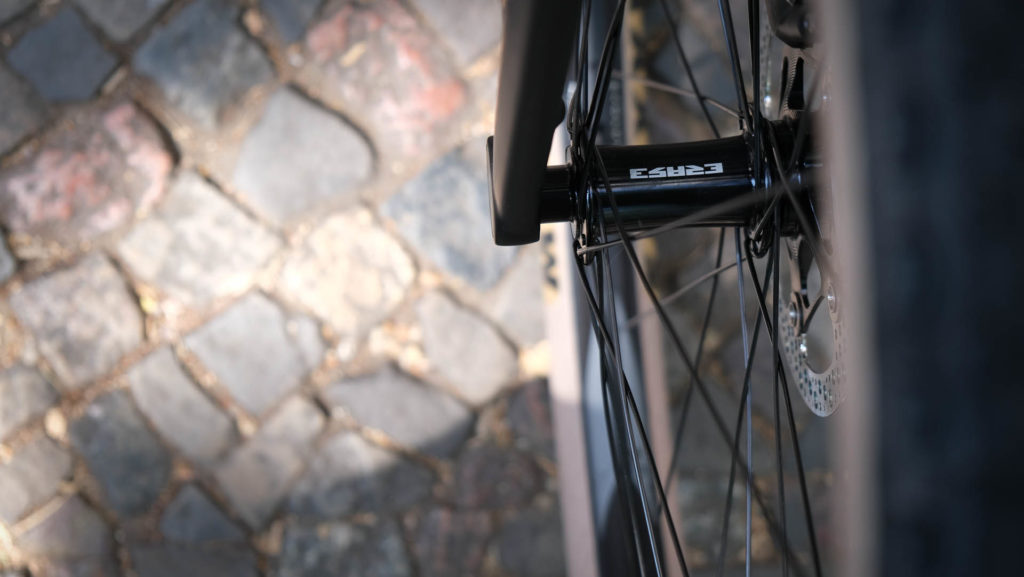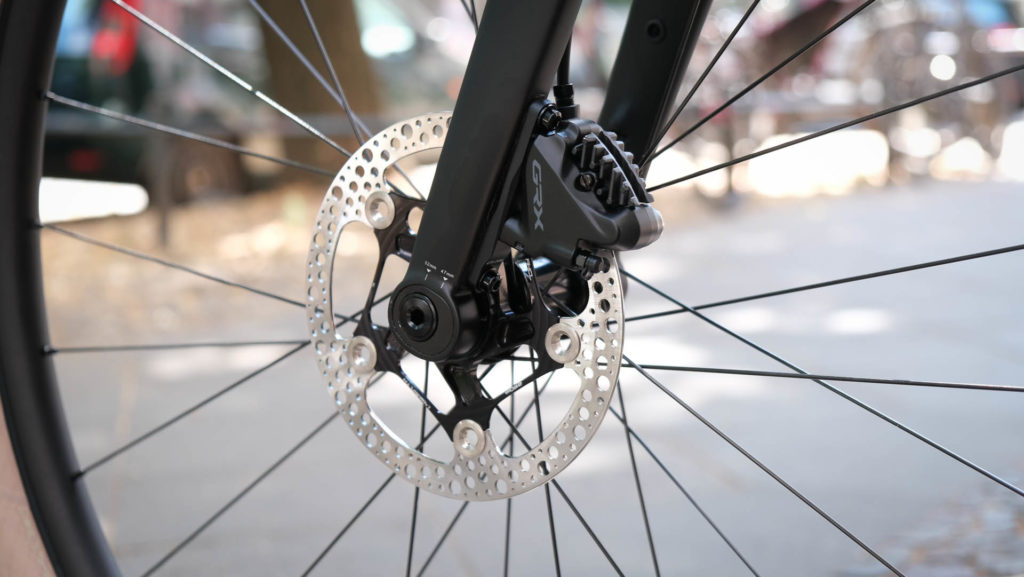 7. October 2022
Moots Routt 45 – Ernest
Yes, we do like titanium custom bikes. Especially if we have the opportunity to configure a beautiful MOOTS Routt 45 like we did for Ernest! This custom was build with Shimano GRX Di2 2×11 groupset, Chris King R45D rear and SON 28 dynamo front hub laced to stealthy Newmen Advanced SL XR 25 carbon rims, matching MOOTS stem and seatpost, ZIPP XPLR SL-70 handlebar and Pirelli Cinturato tyres. Dreaming of a MOOTS yourself? Get in contact and lets plan a beautiful custom bike!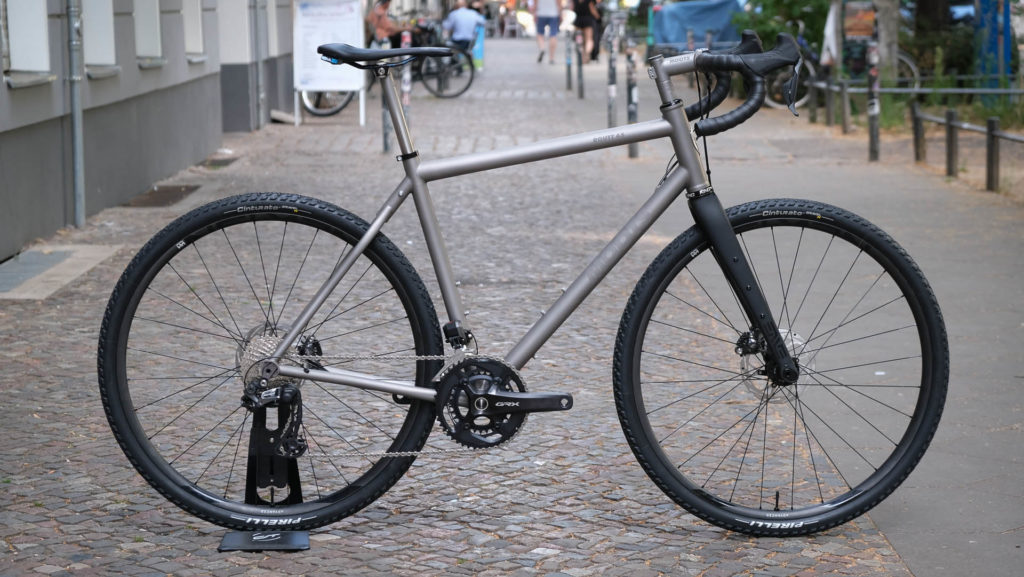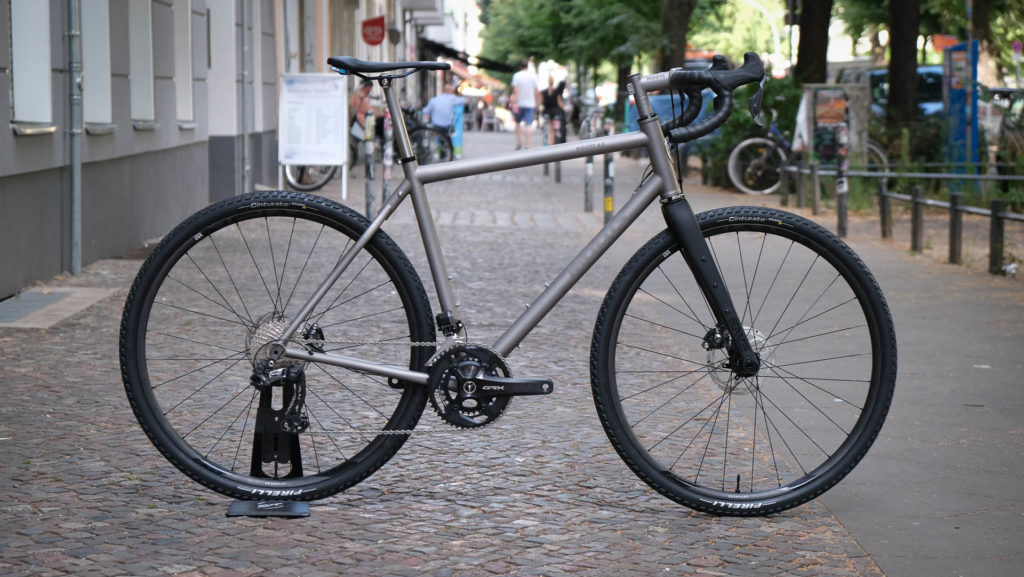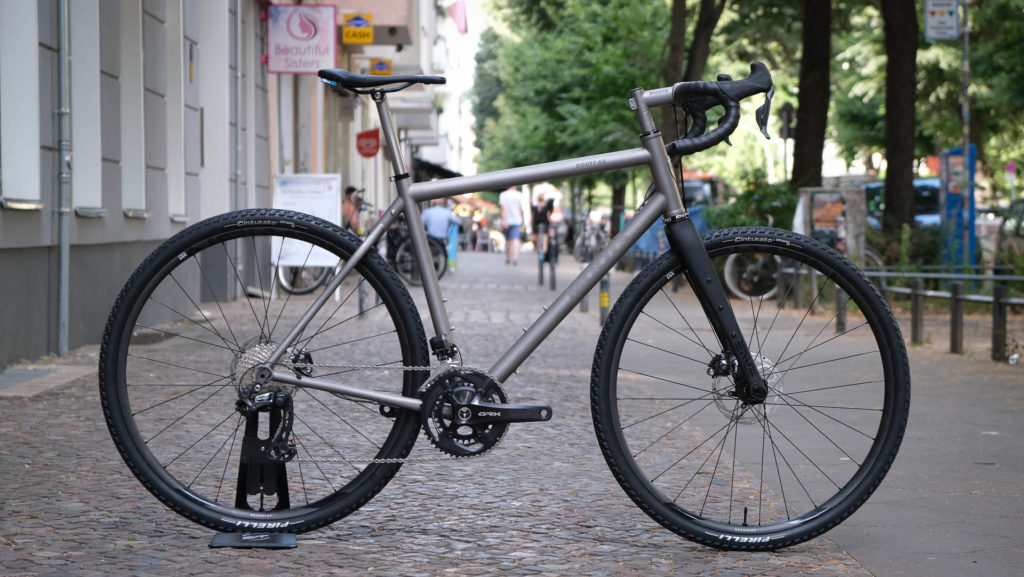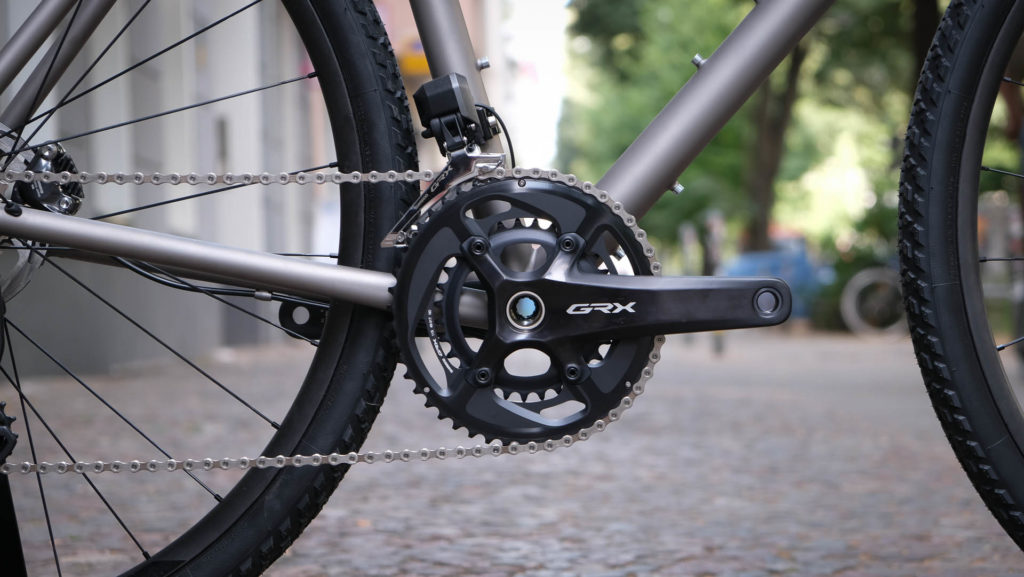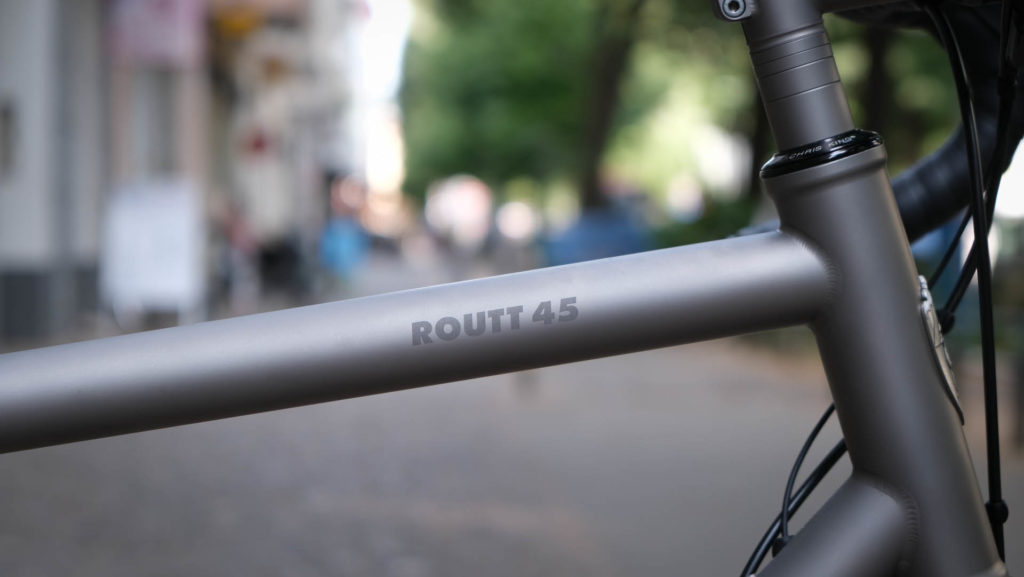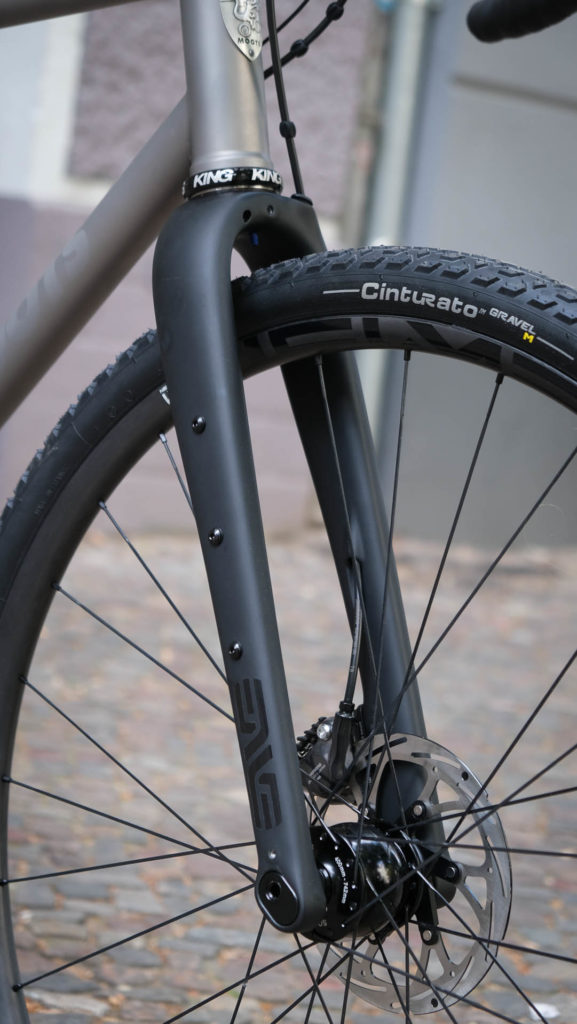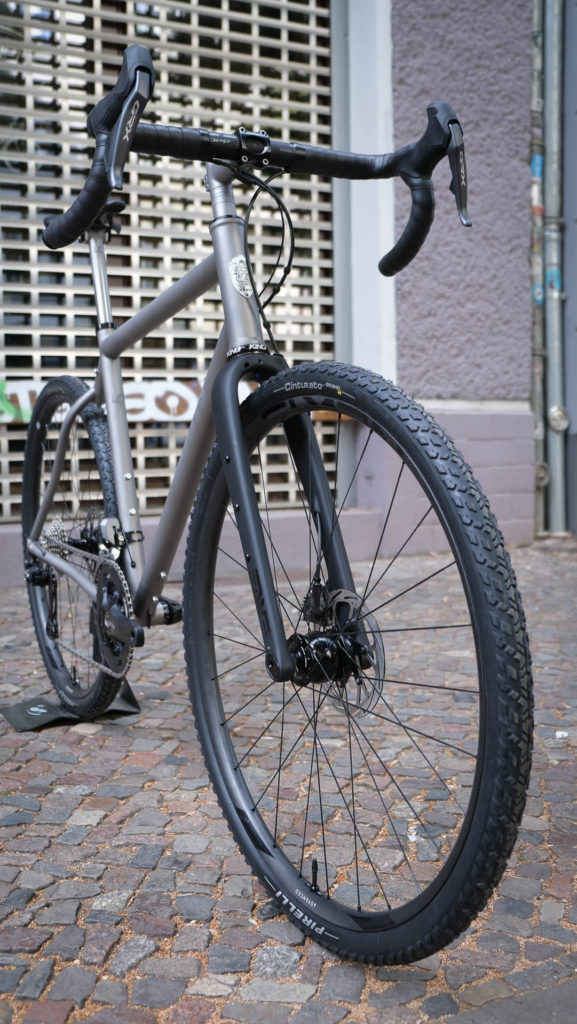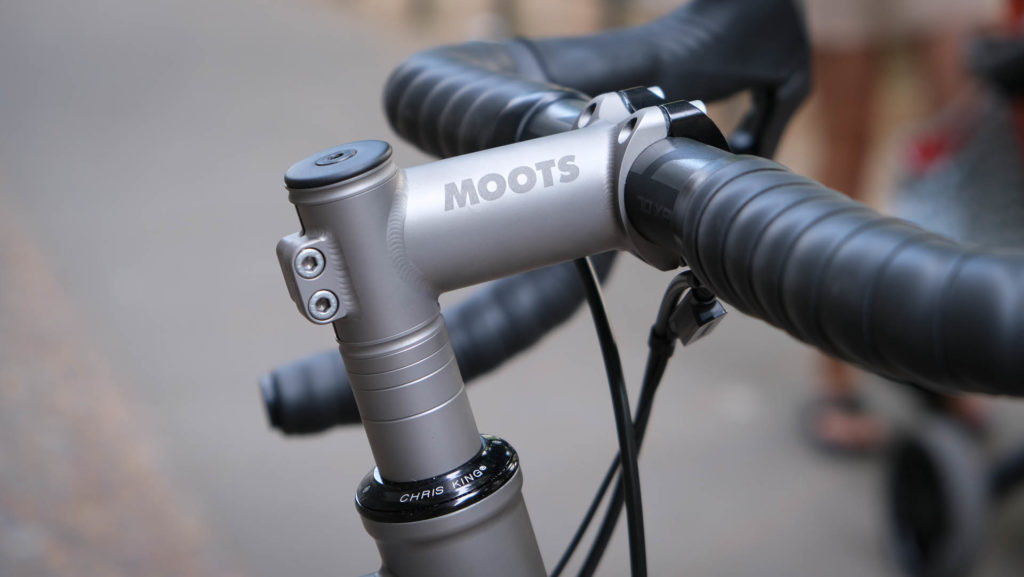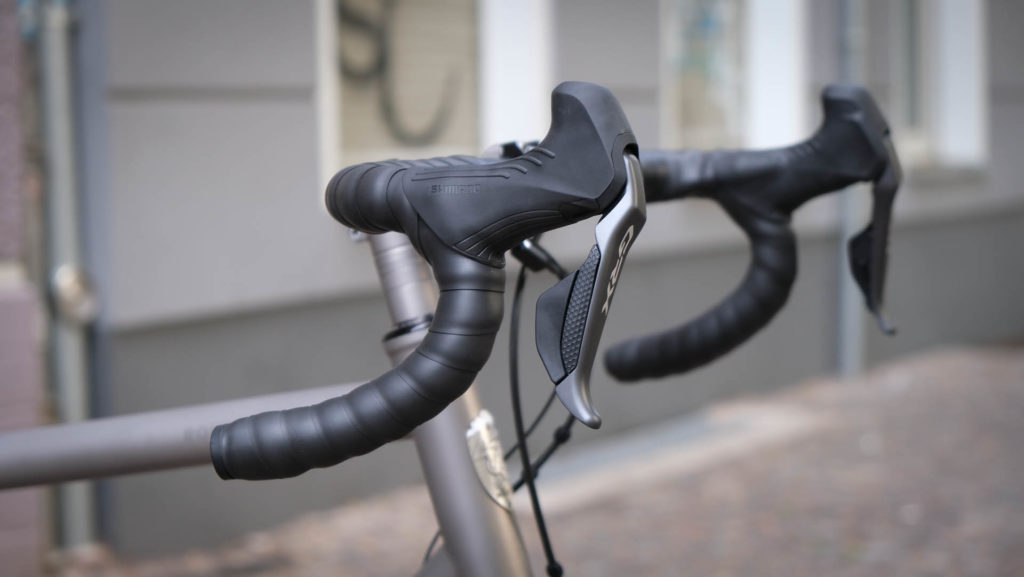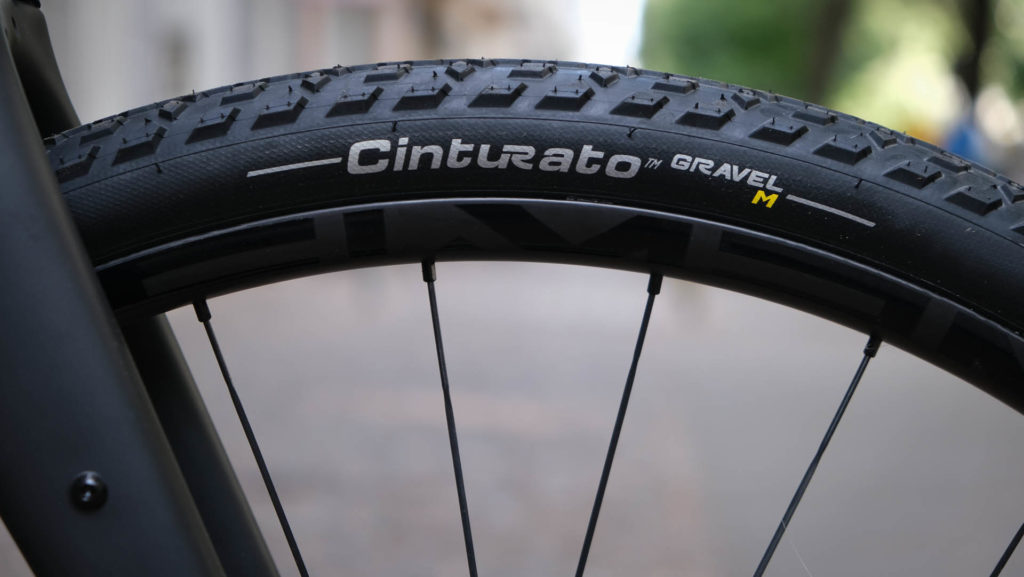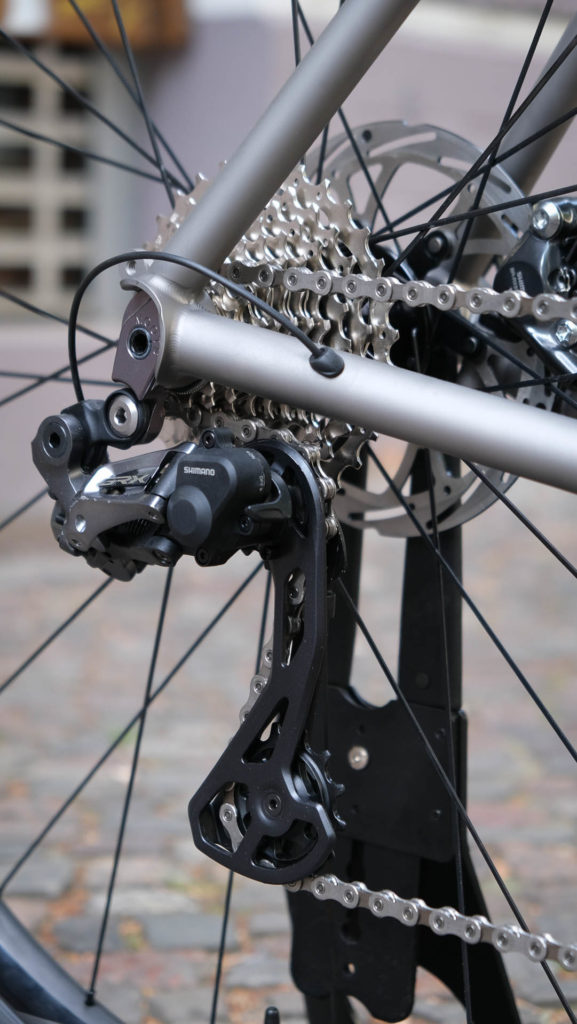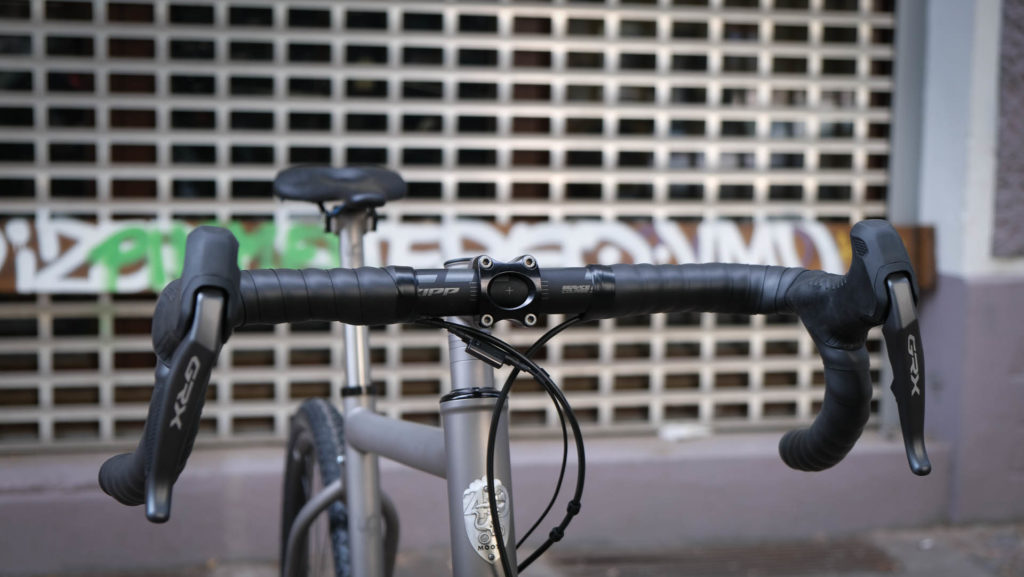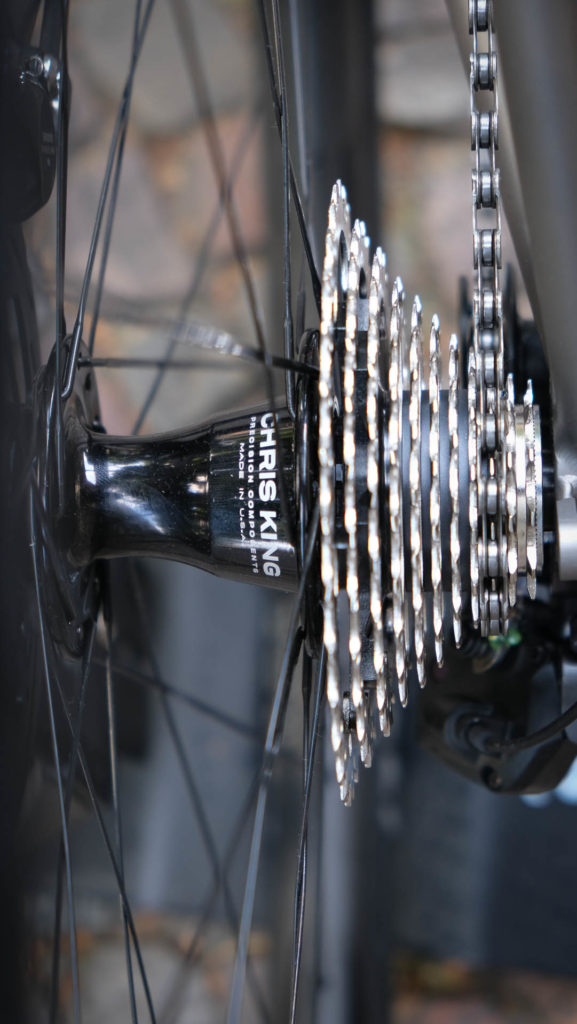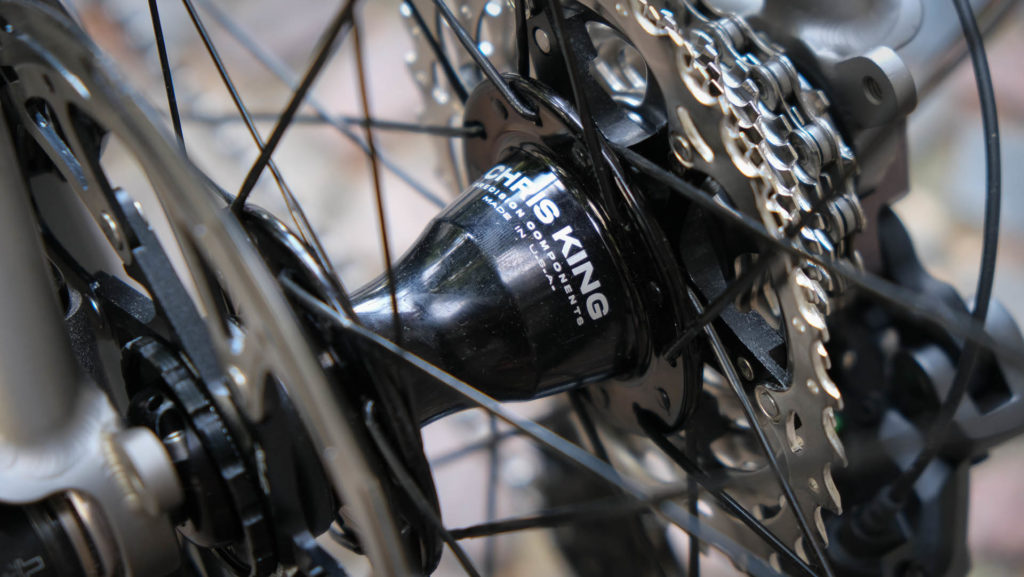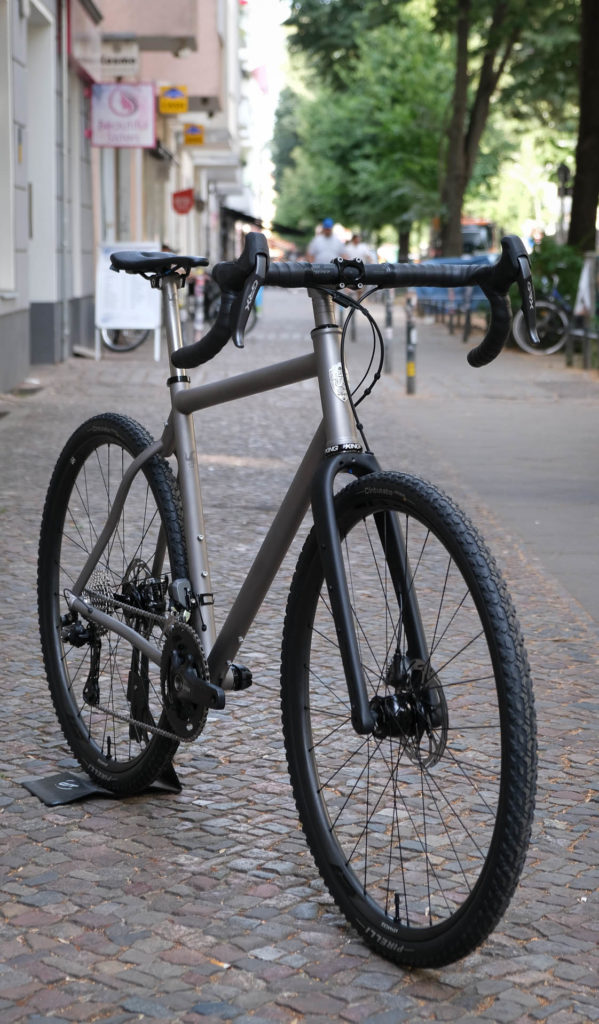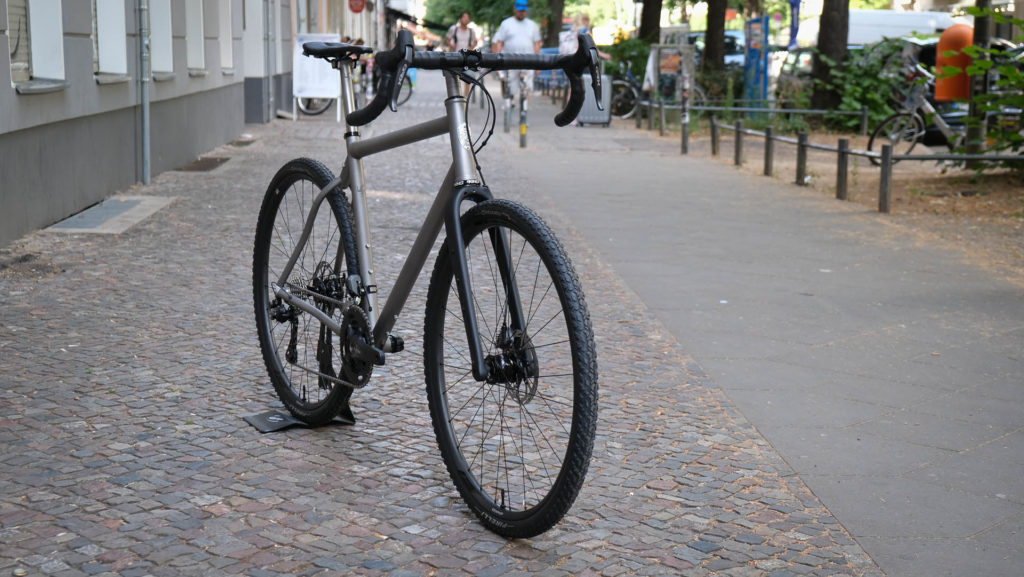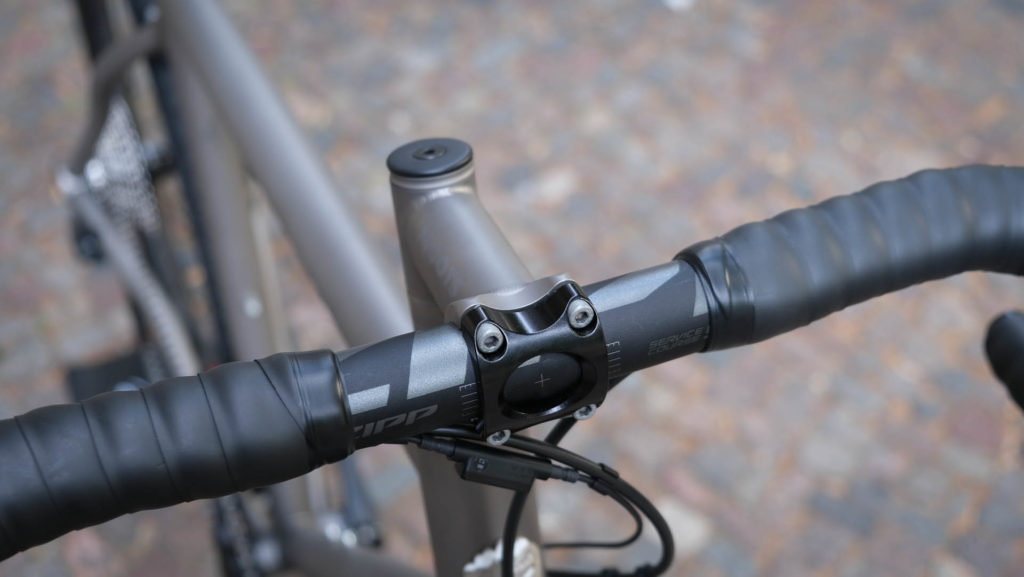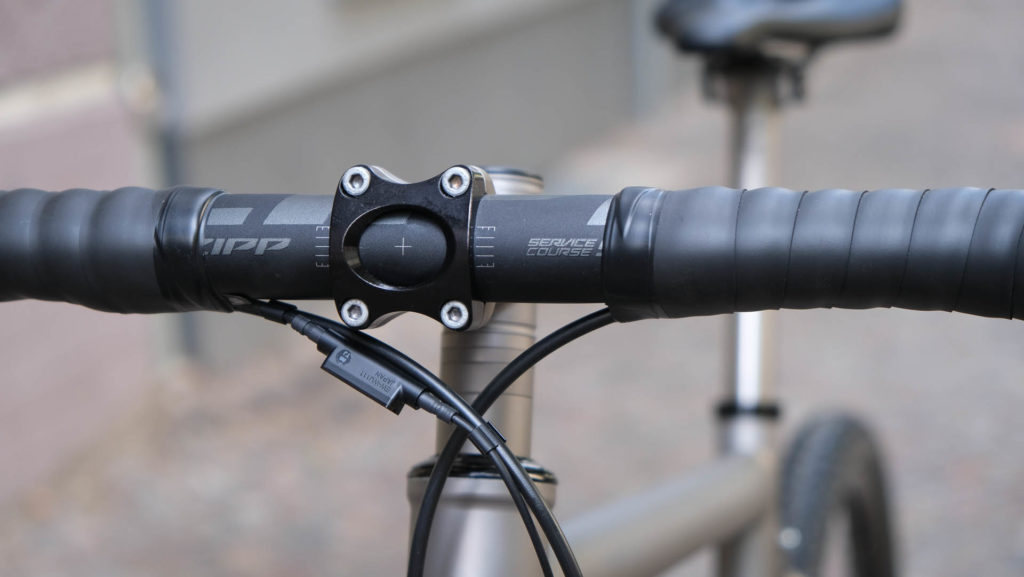 4. October 2022
Curve Cycling GMX+ – Christina
You may have seen Christinas bike in our stories already.Here it is again in its full beauty: Custom Curve Cycling GMX+ build with Shimano 1×11 GRX with Rotor Kapic crankset and HOPE Technology RX4+ brake calipers, SON Dynamo and Chris King hub laced to bombproof Newmen E.G. 35 aluminium rims, Maxxis IKON tyres, ZIPP Seatpost and stem combined with Curve Walmer bar.
30. September 2022
OPEN WI.DE Extreme Gravel X ENVE – Tobias
Once in a while we manage to go through the archives and its agin the time for some of this years (so far) highlights. Tobis OPEN WI.DE Extreme special edition with remarkable paint job and ENVE Adventure fork is definitely one of them! Full custom build with electronic SRAM Force XPLR drivetrain, Hope Tech Pro 4 and SON dynamo lasced to Newmen rims, beautiful and handmade in Dresden produced BEAST Components carbon handlebar, stem and seatpost, Vittoria Terreno tyres, Fizik saddle… Interested in a custom build? Get in contact!
23. August 2022
Surly Straggler – Sven
Already a while ago we build this beautiful salmon Surly Straggler for Sven and its to nice not to show it! Touring build with Shimano GRX 2×11 drivetrain, Hope Pro 4 rear and SON 28 front hub laced to 650b Halo Vapour rims, WTB Horizon tyres, SON light front and read, alltime favourite Tubus Vega carrier, Velo Orange zeppelin fenders, Brooks Cambium saddle and Goldsprint Ultimate seatpost and stem.
1. July 2022
Curve Cycling GXR Kevin – Andre
Time for another beautiful Curve GXR custom bike! Andres new titanium bike was build with SRAM Force 1×11 drivetrain with Garbaruk Cage Upgrade for massive range, superb Whites Industries G25A 650b rims laced to Hope Tech Pro 4 rear hub and SON 28 dynamo front with WTB Venture tyres, Brooks Cambium saddle and Ritchey Venture Max handlebar and matching seatpost and stem.